Event Details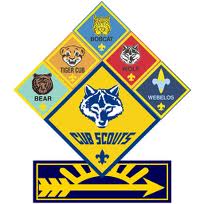 Bring your Cub Pack and Webelos Dens to Camp Oakarro for a day of adventure in the outdoors.
Your Pack/Den will have exclusive use of each Adventure area for 1 1/2 hour time blocks, so please try to "fill up" the area with Scouts from your Pack.
Packs can only sign up one time for the Archery and BB Ranges, the Climbing Wall, and Canoeing.
Lunch Break will be 12:00 pm to 1:00 pm. Bring your own meals and beverages (in a cooler) to enjoy during this time.
Activity leadership and supervision will be by qualified personnel from the Northeast Illinois Council Outdoors Committees. If your scouts enjoyed a "taste" of activities like Archery, BB's, and climbing at Day Camp or Boo Camp, bring them to Camp Oakarro for more of the same.
TIME BLOCKS: 9:00 am-10:30 am, 10:30 am-12:00 pm; 1:00 pm-2:30 pm; 2:30 pm-4:00 pm
If YOUR CUB SCOUT PACK would like to reserve a campsite at Oakarro for the same weekend, go to CampReservation.com/129. NOTE: All Council campgrounds are for Unit Camping only, not for families to make reservations.
* Canoeing is at Van Patten Woods, so allow time to drive to and from the location, before or after other Adventures.
Information about Canoeing:
Please review the Guide to Safe Scouting - Safety Afloat for the full guidelines. Our Program Committee will have qualified supervisors who can also provide instruction.
All Cubs can participate in the event
An adult who is a swimmer and has basic paddling skills will ride in each canoe
All participants will wear life preservers at all times
Participants will remain in the general area near the boat launch
There will be some challenges to learn and practice basic paddling skills.
I look forward to seeing you at the Cub Local Adventure Day!
| Cost per Pack - Adventure Area | Approx. Capacity per Period |
| --- | --- |
| $50 - Archery Range | 50 Scouts |
| $50 - BB Range | 50 Scouts |
| $50 - Climbing Wall | 36 Scouts |
| $10 - Canoeing* | 24 Scouts |
| $10 - Rock Throwing Range | 50 Scouts |
| $10 - Fishing | 24 Scouts |
| $10 - Geo Cache | 24 Scouts |
| $10 - Bouldering Wall | 50+ Scouts |
When & Where
May 4 Adventure DayCamp Oakarro
Saturday 05-04-2019 9:00 AM CT to 4:00 PM CT
Past
---
June 1 Adventure DayCamp Oakarro
Saturday 06-01-2019 9:00 AM CT to 4:00 PM CT
Past
---
September 7 Adventure DayCamp Oakarro
Saturday 09-07-2019 9:00 AM CT to 4:00 PM CT
Past