BALOO (for Cub Scout Leaders)
Event Details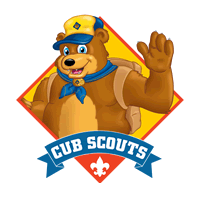 Baloo is designed as an introduction to the Cub Scout outdoor program for leaders interested in adding a camping component to their Pack activities. BALOO training consists of an online pre-requisite component in addition to hands-on practical. BSA's Cub Scout level camping policies will be taught along with the discovery of the necessary tools to help units carry our a successful camping experience.
Topics covered at Baloo:
Adventure Loops: Tips and Tricks for incorporation
Health and Safety: Unique Situations; Risk reduction
Large Group Games: Tips and Tricks;ideas
Outdoor Ceremonies: Recognition; Planning
This course is designed to certify Webelos Leaders to lead overnighters and to allow leaders to take Cub Packs on Family Campouts.
Come prepared for the outdoors – rain or shine!
Bring water bottle, sun screen, lawn chair, notebook and pen – Webelos Leaders should also bring a Webelos Scout or Leader Book.
Note: Fee includes creating your foil meal for lunch.
When & Where
Camp Sol R Crown
Saturday 05-11-2019 9:00 AM CT to 4:00 PM CT
Past