Event Details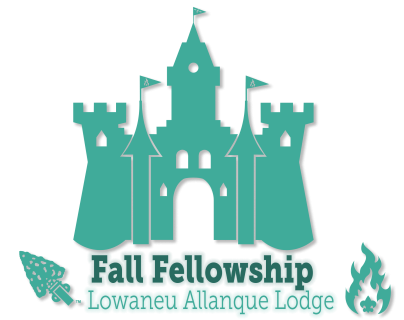 The Order of the Arrow Fall Fellowship will be held on September 8-10, 2023. Join us for FUN, Fellowship & Service at Camp Big Timber, 37W955 Big Timber Rd, Elgin, IL. Fall Fellowship weekend is an opportunity for both newly selected and current members of the Order of the Arrow to conduct service at our camp, share in fellowship, and learn more about what it is to be an Arrowman. It is an opportunity for Arrowmen to gather together and celebrate the past year in the lodge, learn more about how you can serve Scouting and the Order of the Arrow, have some fun, and elect new Lodge and Chapter Officers for next year. Fellowship Weekend Fee is $30 for current members. If you paid the special 2023 Polaris Event Pass which includes this event, please register using this system and there is no cost.
For newly elected Ordeal Candidates: Please read the Ordeal Candidate Packet Letter for important information related to joining our Lodge. There are forms listed under Attachments that you must also download, complete and bring with you to this event. Cost is $50 and includes the Fellowship Weekend fee, your OA Ordeal sash, patch, OA handbook and your 2023 Lodge Dues)
Please note - Lodge Dues must be current in order to participate in the Fellowship weekend. Dues for Ordeal Candidates and Members must be paid in full prior to the event. You may pay your 2023 dues at this time as a convenience. Dues are $20/year.
Youth Lodge Officer elections will be held on Sunday morning right after breakfast. Please plan on staying for the elections! Your vote counts!
ALL PARTICIPANTS... including guests need to fill out and bring a signed BSA Health Form parts A&B in order to attend.
For ALL Members!
Please BRING a copy of Medical Health Form parts A&B.
Friday Check-in is 6:30 PM, but you may arrive any time after 6 PM and set up your tent, etc.
Sunday Check-out is after breakfast and elections. (Approx. 10 AM)
Bring Class A uniform and sash.
The OA trading post will be available.
Bring work clothes for the work projects and outerwear/footwear suitable for the weather.
If you would like to be considered as an Elongomat, please note that in your registration and/or fill out THIS FORM. Thanks!
Lowaneu Allanque Lodge wants to make sure that all members can participate in a safe manner. Registration, member meals, and Saturday night dinner for all will be in the lodge and is easily accessible for any that may have mobility concerns. The Ordeal and following ceremonies will take place on the grounds of Camp Big Timber. Accommodations can be made for any with difficulties in traveling during the Ordeal or to the ceremony site. At no time will any Scout be left alone during the Ordeal. Please note on your registration any: dietary restrictions, dietary hardships that may take place when receiving only scant food during the Ordeal, or restrictions on physical activity that may affect work assignments during the Ordeal. We will try our best to make any needed accommodations.
When & Where
Camp Big Timber
Friday 09-08-2023 6:30 PM CT to
Sunday 09-10-2023 10:00 AM CT
Past