LDS: Introduction to Outdoor Leader Skills
Event Details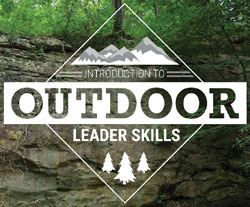 The Church of Jesus Christ of Latter-day Saints, Naperville Stake, will be hosting an "LDS Friendly" Introduction to Outdoor Leader Skills Training
Outdoor Leader Skills for the Boy Scout Outdoor Program
Required for: Scoutmasters and Assistant Scoutmasters as part of their Basic Leader Training.
Recommended for: 11 year-old Scoutmasters, Troop Committee Members and Charter Org. Reps., and any leader interested in learning basic outdoor camping skills for the Boy Scout Program.
This course will satisfy the requirements for all Scoutmasters/ Assistant Scoutmasters to be certified as "Trained" in Outdoor Leader Skills. This course is designed as an introductory course. It is recommended for those wishing to take Wood Badge training.
Date/location for LDS-IOLS:
Location: The Church of Jesus Christ of Latter-day Saints Naperville Stake Center, 1320 Ridgeland Avenue, Naperville, IL 60563
Date: Friday, March 2 to Saturday, March 3, 2018 (attendance both days is required to complete this course. Trained Card issued upon completion.)
Time: Fri. Arrival, Check-in and Set-up: 5pm -7pm / 7pm Start to 9:30pm dismissal. // Sat. Arrival-Start: 8:30am / Departure: By 5pm on Saturday.
Cost: $35/person
IOLS Course Description:
Emphasis will be placed upon learning the following skills:
Campsite Selection; Basics; Campsite selection, set-up camp and safety
Leave No Trace Camping; Outdoor Ethics; Outdoor Code; Tread Lightly!
Ropes: Whipping, Tying & Lashing;
Woods Tools: Knife, Camp Saw, and Axe; Tips; Cleaning; Sharpening; Using the tools safely
Finding Your Way: Map & Compass Reading;
Plant Identification; Native and Poisonous species
Animal Identification; Tracking; identification
Fires Site Selection & Building; Equipment; Campfires/ Campfire Planning; Safety
Cooking; Equipment; Meal Planning; Storage; Clean-up
Backpacking & Hiking Techniques: Right Gear; Packs & Footwear; Safety
In addition to getting trained this is a great networking opportunity for LDS leaders!
Contact
Daniel Weisler
Event Coordinator
danielweisler@danielweisler.com
(630) 236-7522

Deborah Brown
OA Assoc. Lodge Adviser
djrgb@comcast.net
630.263.9612

Mike Fugate
TFC Training Chairperson
mwfugate@frontier.com
815.757.4987

Thomas Barrington
TFC Program Director
630.303.4025

Norris Scout Service Center
415 N Second St
St. Charles, Illinois 60174
Email:
Phone: (630) 584-9250

When & Where
Naperville LDS Stake Center
Friday 03-02-2018 5:00 PM to 9:30 PM
Past
---
Naperville LDS Stake Center
Saturday 03-03-2018 8:30 AM to 5:00 PM
Past