Forge On! Scouting Adventure
Event Details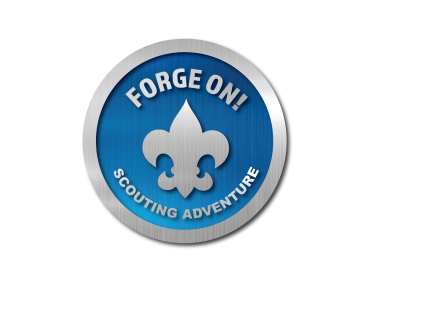 Forge On! Scouting Adventure
Join us for a Scouting Adventure of epic proportions! Announcing Forge On! Scouting Adventure.
On September 30, our main Scouting Adventure will take place with various activities and a Scout show for the ages.
Hosted at The Forge in Lemont, IL, this event will run from September 29-October 1.
Enjoy hiking, biking, zip lining, kayaking, fishing, archery, camping and so much more! High adventure courses are available for Scouts BSA, Scouts. The Climb and Zipline Adventure is an an optional add on for scouts aged 14-20 which provides toured access through the Forge's adventure towers and ziplines.
Forge On! is open to all Scouts and their scout aged siblings and friends. Cub Scouts will have their own Scouting Adventure zone at The Forge. Come with your Pack, Troop, or family and enjoy all The Forge has to offer!
For Scouts attending, there is weekend camping starting Friday night through Sunday morning. Camping for the weekend is limited to all registered Scouts BSA, Venture, Sea Scouts, Exploreres for both in and out of Council units. Three different camping styles are available; Standard woods campsites, Field camping, and remote backpack style camping. Camping selections are available through the registration proccess.
There will be age-appropriate activities for Scouts BSA, Cub Scouts, Venturers, Sea Scouts and Explorers. Non-scout aged youth and their families are also invited to attend and participate in activities.
A leader guide will be coming soon with more details and additional information on activities.
Event Registration Options:
Weekend Passes - Friday evening - Sunday Morning (2 Camping nights)
Saturday Only Passes - Saturday 9am - 9pm
Staff Passes - Day and weekend passes available.
When & Where
Forge On! Scouting Adventure - Staff RegistrationThe Forge - Adventure Park
Friday 09-29-2023 6:00 PM CT to
Sunday 10-01-2023 9:00 AM CT
---
Forge On! Scouting Adventure - Weekend PassesThe Forge - Adventure Park
Friday 09-29-2023 6:00 PM CT to
Sunday 10-01-2023 9:00 AM CT
---
Forge On! Scouting Adventure - Saturday OnlyThe Forge - Adventure Park
Saturday 09-30-2023 9:00 AM CT to 9:00 PM CT