TFC: CyberChip and Internet and Email Safety
Event Details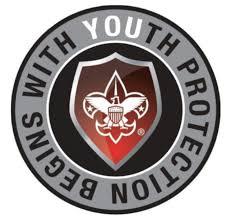 BSA TFC Training Team will present.....
Computer/Smart phone: Internet, eMail Safety
A focused discussion relating to the dangers of the most powerful tool exposed to today's youth: The Internet / eMail
Who: All are welcome to learn about Tech Risks! There's now TWO versions of this presentation.
Cub Scouts: Fraud, Phishing, CyberBullying, Gaming
Scouts BSA: Fraud, Phishing, CyberBullying, Gaming, Social Media, Computer Viruses, Email Fraud Detection
(Cubs can attend this version too, but if they don't have access to Social Media, Email or Computers it may be dry).
When: (Using a phone? Rotate 90)
Tuesday September 14, 2021 @ 7:00 pm - 8:00 pm CT
Wednesday September 22, 2021 @ 7:00 pm CT - 8:00 pm CT <= Cub Scouts version
Thursday October 7, 2021 @ 7:00 pm - 8:00 pm CT
Monday October 18, 2021 @ 7:00 pm - 8:00 pm CT <= Cub Scouts version
Times and dates will be added monthly. Day of the week will be rotated too.
Dedicated presentations for your unit is possible as well.
Where: Virtual
URL: See confirmation email after registering.
Cost: Free!
BSA has recognized the serious implications of internet access to youth by adding internet safety topics to requirements back in 2008; in 2012 the CyberChip program was created but not added to requirements until most recently. CyberChip as a rank requirement for: Tiger, Wolf, Bear, Webelos, Arrow of Light, Scout, Star.
Some fun facts relating to CyberChip are:
** There are four different versions of CyberChip skills (two cards) depending upon your age
** CyberChip MUST be signed off by a PARENT/Guardian and scoutmaster
** CyberChip is only good for one year
Discussion topics include navigating the CyberChip program, email fraud/spoofing, viruses and youth protection.
I am requesting youth AND parents attend. Parents: I have had a lot of parents report back that they learn as much as the kids do. I not going to be overly graphic during my discussion, however, depending upon your child's maturity level, I would encourage you to use the information provided to springboard further frank discussions in your own home. My suggestion is to answer any question from your child but also bring up some challenging conversation of your own. Push the conversation to the point of making your child slightly uncomfortable regarding the potential for badness (i.e. the conversation to a 10 year old should be very different to the conversation of a 17 year old).
​
When & Where
September 22 SessionONLINE - From Home
Wednesday 09-22-2021 7:00 PM CT to 8:00 PM CT
---
October 7 SessionONLINE - From Home
Thursday 10-07-2021 7:00 PM CT to 8:00 PM CT
---
October 18 SessionONLINE - From Home
Monday 10-18-2021 7:00 PM CT to 8:00 PM CT
---
May 27 SessionONLINE - From Home
Wednesday 05-27-2020 7:00 PM CT to 8:00 PM CT
Past
---
June 10 SessionONLINE - From Home
Wednesday 06-10-2020 7:00 PM CT to 8:00 PM CT
Past
---
June 24 SessionONLINE - From Home
Wednesday 06-24-2020 7:00 PM CT to 8:00 PM CT
Past
---
July 7 SessionONLINE - From Home
Tuesday 07-07-2020 7:00 PM CT to 8:00 PM CT
Past
---
July 16 SessionONLINE - From Home
Thursday 07-16-2020 7:00 PM CT to 8:00 PM CT
Past
---
September 15 SessionONLINE - From Home
Tuesday 09-15-2020 7:00 PM CT to 8:00 PM CT
Past
---
September 24 SessionONLINE - From Home
Thursday 09-24-2020 7:00 PM CT to 8:00 PM CT
Past
---
October 12 SessionONLINE - From Home
Monday 10-12-2020 7:00 PM CT to 8:00 PM CT
Past
---
October 28 SessionONLINE - From Home
Wednesday 10-28-2020 7:00 PM CT to 8:00 PM CT
Past
---
November 10 SessionONLINE - From Home
Tuesday 11-10-2020 7:00 PM CT to 8:00 PM CT
Past
---
November 18 SessionONLINE - From Home
Wednesday 11-18-2020 7:00 PM CT to 8:00 PM CT
Past
---
January 11 SessionONLINE - From Home
Monday 01-11-2021 7:00 PM CT to 8:00 PM CT
Past
---
January 21 SessionONLINE - From Home
Thursday 01-21-2021 7:00 PM CT to 8:00 PM CT
Past
---
February 9 SessionONLINE - From Home
Tuesday 02-09-2021 7:00 PM CT to 8:00 PM CT
Past
---
February 24 SessionONLINE - From Home
Wednesday 02-24-2021 7:00 PM CT to 8:00 PM CT
Past
---
March 5 SessionONLINE - From Home
Friday 03-05-2021 7:00 PM CT to 8:00 PM CT
Past
---
March 25 SessionONLINE - From Home
Thursday 03-25-2021 7:00 PM CT to 8:00 PM CT
Past
---
April 6 SessionONLINE - From Home
Tuesday 04-06-2021 7:00 PM CT to 8:00 PM CT
Past
---
April 28 SessionONLINE - From Home
Wednesday 04-28-2021 7:00 PM CT to 8:00 PM CT
Past
---
May 10 SessionONLINE - From Home
Monday 05-10-2021 7:00 PM CT to 8:00 PM CT
Past
---
May 20 SessionONLINE - From Home
Thursday 05-20-2021 7:00 PM CT to 8:00 PM CT
Past
---
June 1 SessionONLINE - From Home
Tuesday 06-01-2021 7:00 PM CT to 8:00 PM CT
Past
---
June 16 SessionONLINE - From Home
Wednesday 06-16-2021 7:00 PM CT to 8:00 PM CT
Past
---
July 1 SessionONLINE - From Home
Thursday 07-01-2021 7:00 PM CT to 8:00 PM CT
Past
---
July 22 SessionONLINE - From Home
Thursday 07-22-2021 7:00 PM CT to 8:00 PM CT
Past
---
September 14 SessionONLINE - From Home
Tuesday 09-14-2021 7:00 PM CT to 8:00 PM CT
Past