Event Details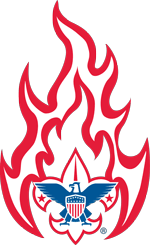 Scouts, Volunteers, Supporters and Families -
It is important to recognize individuals and the impact they have made.
We invite you to honor these individuals or yourself with a commemorative brick. This will create a pathway for future generations to look back on and catch glimpses of individuals who paved the way for them. These bricks are placed at Camp Big Timber around the flag pole and expanding outward as the number of bricks grow year after year.
Commemorate your family or someone you know who has been a part of Scouting with Three Fires Council by purchasing a brick to add to the legacy at Camp Big Timber!