Chippewa District Fishing Derby and Hike
Event Details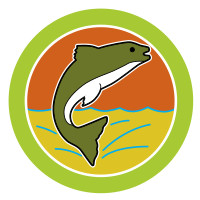 Chippewa District Scouts and their families can choose a morning or afternoon time to fish at Blackwell Forest Preserve in Warrenville, Illinois, and compete for prizes. Registrants will be provided with instructions and receive an activity patch.
You can choose from one of two times:
• 10:00-12:00 PM
• 1:00-3:00 PM
Special prizes will be awarded for
• smallest
• biggest
• heaviest
• ugliest catches.
State of Illinois fishing license are required for anyone over the age of 16.
Blackwell Forest Preserve is located on Butterfield Road in Warrenville, Illinois.
Blackwell's main entrance is on the north side of Butterfield Road 0.25 mile west of
Winfield Road. There are also entrances on the north and south sides of Mack Road.
Combined, Silver Lake, White Pine Pond and Sand Pond offer great fishing for
bluegill, catfish, largemouth bass, northern pike, rainbow trout and walleye. Lake
maps and regulations, including creel limits and minimum lengths, are on our fishing
page:
https://www.dupageforest.org/things-to-do/get-outdoors/fishing.
When & Where
Morning SessionBlackwell Forest Preserve
Saturday 08-13-2022 10:00 AM CT to 12:00 PM CT
---
Afternoon SessionBlackwell Forest Preserve
Saturday 08-13-2022 1:00 PM CT to 3:00 PM CT