OA: Brotherhood Bash 2021
Event Details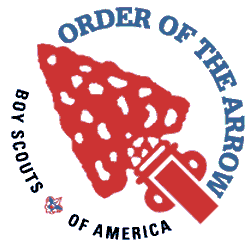 Lowaneu Allanque Lodge 41
2nd Annual Brotherhood Bash
If you have completed your Ordeal, seal your membership and come to the Brotherhood Bash! All Order of the Arrow members are invited to participate in the fellowship and welcome our newest Brotherhood members!
When: Saturday, April 10, 2021 Time: 2 pm – 9:00pm
Location: Camp Big Timber, 37W955 Big Timber Rd., Elgin IL
Cost: Brotherhood Conversion Candidates - $30 (Includes Brotherhood sash, dinner, fellowship delicacies)
Cost: Fellowship Party Animals (Current Brotherhood and Vigil Members) - $10 (Includes dinner, fellowship delicacies. Brotherhood and Vigil members are welcome to attend. Ordeal members cannot attend if not a candidate.)
Schedule
2:00 – Check In
2:30 – Brotherhood Conversion Seminar
5:30 – Dinner – Prepared by our own world famous Lodge 41 M.A.S.K. Team
6:30 – Brotherhood Letter composing
7:00 – Brotherhood Walk
7:30 – Brotherhood Ceremony
8:00 – Fellowship Bash!
When & Where
Camp Big Timber
Saturday 04-10-2021 2:00 PM CT to 9:00 PM CT
Past