MB: Movie Making Merit Badge Workshop (Winter 2020) **POSTPONED**
Event Details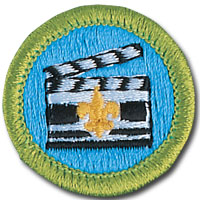 Movie Making Merit Badge
Movie making includes the fundamentals of producing motion pictures, including the use of effective light, accurate focus, careful composition (or arrangement), and appropriate camera movement to tell stories. In earning the badge, Scouts will also learn to develop a story and describe other pre- and post-production processes necessary for making a quality motion picture.
ALL YOUTH MUST BE ACCOMPANIED BY AN ADULT.
All merit badge workshops are three hours in length on the dates indicated. Upon fulfilling the requirements, the Counselor will electronically sign a printable Blue Card. During their workshop, Scouts will have a period of free time so they can enjoy a hands-on experience with the newest technology found in the store.
Blue Cards:
Scouts must have verbal permission from their Troop Leader. You will be able to print you completed blue card from your registration account. Instructions are available below.
When & Where
Woodfield Mall - February 2ndMicrosoft Store - Schaumburg
Sunday 02-02-2020
9:30 AM CT to 12:00 PM CT
Past
---
Woodfield Mall - March 3Microsoft Store - Schaumburg
Tuesday 03-03-2020
5:30 PM CT to 8:00 PM CT
Past
---
Woodfield Mall - March 31Microsoft Store - Schaumburg
Tuesday 03-31-2020
5:30 PM CT to 8:00 PM CT
Past