MB: Astronomy Merit Badge Workshop (Winter 2020)
Event Details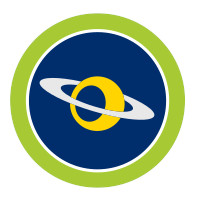 Astronomy Merit Badge
In learning about astronomy, Scouts study how activities in space affect our own planet and bear witness to the wonders of the night sky: the nebulae, or giant clouds of gas and dust where new stars are born; old stars dying and exploding; meteor showers and shooting stars; the moon, planets, and a dazzling array of stars
ALL YOUTH MUST BE ACCOMPANIED BY AN ADULT.
All merit badge workshops are three hours in length on the dates indicated. Upon fulfilling the requirements, the Counselor will electronically sign a printable Blue Card. During their workshop, Scouts will have a period of free time so they can enjoy a hands-on experience with the newest technology found in the store.
Blue Cards:
Scouts must have verbal permission from their Troop Leader. You will be able to print you completed blue card from your registration account. Instructions are available below.
When & Where
Woodfield Mall - January 19Microsoft Store - Schaumburg
Sunday 01-19-2020 9:30 AM CT to 12:00 PM CT
Past
---
Woodfield Mall - February 18thMicrosoft Store - Schaumburg
Tuesday 02-18-2020 5:30 PM CT to 8:00 PM CT
Past