MB: Animation Merit Badge Workshop (Winter 2020) **POSTPONED**
Event Details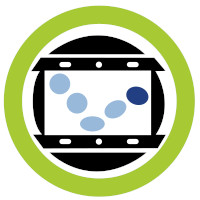 Animation Merit Badge
The animation merit badge is the first to be delivered to Scouts in print and digital forms. The digital functionality enables Scouts to achieve this merit badge using their wireless device and provides a new level of convenience and interactivity young people have become accustomed to. Complete with search capabilities and visual directives, the new digital format brings the merit badge to life with live examples to further engage and educate Scouts. The BSA plans to roll this capability out to other merit badges in the near future.
ALL YOUTH MUST BE ACCOMPANIED BY AN ADULT.
All merit badge workshops are three hours in length on the dates indicated. Upon fulfilling the requirements, the Counselor will electronically sign a printable Blue Card. During their workshop, Scouts will have a period of free time so they can enjoy a hands-on experience with the newest technology found in the store.

Blue Cards:
Scouts must have verbal permission from their Troop Leader. You will be able to print your completed blue card from your registration account. Instructions are available below.
When & Where
Woodfield Mall - January 14Microsoft Store - Schaumburg
Tuesday 01-14-2020 5:30 PM CT to 8:00 PM CT
Past
---
Woodfield Mall - February 16thMicrosoft Store - Schaumburg
Sunday 02-16-2020 9:30 AM CT to 12:00 PM CT
Past
---
Woodfield Mall - March 28Microsoft Store - Schaumburg
Saturday 03-28-2020 9:30 AM CT to 12:00 PM CT
Past