MB: Programming Merit Badge Workshop (Winter 2020)
Event Details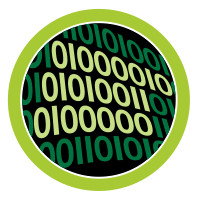 Programming Merit Badge- Woodfield
Go "behind the screen" for a look at the complex codes that make digital devices useful and fun. Without programs, today's high-tech gadgets would be little more than empty shells. But given clear instructions, digital devices can do amazing things and perform operations that would have seemed like magic to people in the past. When you fulfill the requirements for this badge, you will be able to work a little of that "magic" yourself. And you might find yourself joining the legions of programmers who create innovative software.
ALL YOUTH MUST BE ACCOMPANIED BY AN ADULT.
All merit badge workshops are three hours in length on the dates indicated. Upon fulfilling the requirements, the Counselor will electronically sign a printable Blue Card. During their workshop, Scouts will have a period of free time so they can enjoy a hands-on experience with the newest technology found in the store.
Blue Cards:
Scouts must have verbal permission from their Troop Leader. You will be able to print you completed blue card from your registration account. Instructions are available below.
Special instructions:
Please have your Scout bring a flash drive to the workshop to save his work.
When & Where
Woodfield Mall - January 7Microsoft Store - Schaumburg
Tuesday 01-07-2020 5:30 PM CT to 8:00 PM CT
Past
---
Woodfield Mall - February 11Microsoft Store - Schaumburg
Tuesday 02-11-2020 5:30 PM CT to 8:00 PM CT
Past
---
Woodfield Mall - March 17Microsoft Store - Schaumburg
Tuesday 03-17-2020 5:30 PM CT to 8:00 PM CT
Past