MB: Photography Merit Badge Workshop (Winter 2020)
Event Details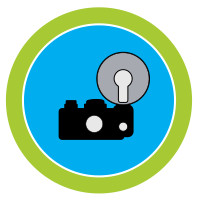 Photography Merit Badge
Beyond capturing family memories, photography offers a chance to be creative. Many photographers use photography to express their creativity, using lighting, composition, depth, color, and content to make their photographs into more than snapshots. Good photographs tell us about a person, a news event, a product, a place, a scientific breakthrough, an endangered animal, or a time in history.
ALL YOUTH MUST BE ACCOMPANIED BY AN ADULT.
All merit badge workshops are three hours in length on the dates indicated. Upon fulfilling the requirements, the Counselor will electronically sign a printable Blue Card. During their workshop, Scouts will have a period of free time so they can enjoy a hands-on experience with the newest technology found in the store.
Blue Cards:
Scouts must have verbal permission from their Troop Leader. You will be able to print you completed blue card from your registration account. Instructions are available below.
Prerequisites:
Research three different career opportunities in photography. Pick one and explain to your counselor:
How to prepare for such a career.
Discuss what education and training are required
And why this profession might interest you.
When & Where
Woodfield Mall - January 5Microsoft Store - Schaumburg
Sunday 01-05-2020 9:30 AM CT to 12:00 PM CT
Past
---
Woodfield Mall - February 4Microsoft Store - Schaumburg
Tuesday 02-04-2020 5:30 PM CT to 8:00 PM CT
Past
---
Woodfield Mall - March 10Microsoft Store - Schaumburg
Tuesday 03-10-2020 5:30 PM CT to 8:00 PM CT
Past