MB: Fish & Wildlife Management @ Cabela's
Event Details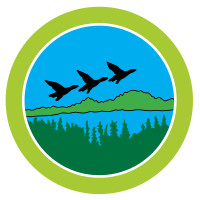 ​Fish & Wildlife Management Merit Badge
Interested in wildlife and fishing? Scouts who are interested in learning more about the outdoors may register for the Fish & Wildlife Management Merit Badge offered at Cabela's® in Hoffman Estates. Scouts will be able to design a backyard wildlife habitat improvement project, as well as construct a bird feeder. Learning about species is important when exploring wilderness or even your backyard. Scouts will also observe and discuss life cycles, food chains and needs that are important to the wildlife during the September Merit Badge Workshops.
"Every Scout ought to be able to fish in order to get food for himself. A tenderfoot [beginner] who starved on the bank of a river full of fish would look very silly, yet it might happen to one who had never learned to catch fish." - Robert Baden-Powell in Scouting for Boys
Cabela's® is proud to partner of Three Fires Council, Boy Scouts of America.
The workshops are open to all registered Boy Scouts.
When & Where
Thursday, September 6thCabelas
Thursday 09-06-2018 6:00 PM CT to 8:00 PM CT
Past
---
Wednesday, September 12thCabelas
Wednesday 09-12-2018 6:00 PM CT to 8:00 PM CT
Past
---
Tuesday, September 18thCabelas
Tuesday 09-18-2018 6:00 PM CT to 8:00 PM CT
Past
---
Thursday, September 27thCabelas
Thursday 09-27-2018 6:00 PM CT to 8:00 PM CT
Past