MB: Fishing Merit Badge @ Cabela's
Event Details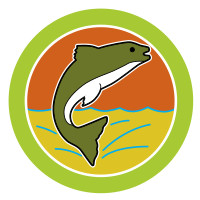 Fishing Merit Badge
​During the month of September, Cabela's® in Hoffman Estates will offer Fishing Merit Badge Workshop programs. Learn how to use rods for various environments, from salt water and ice fishing to fly fishing. This program will give Scouts the tools to have fun and be safe when out fishing. Before heading out to your future fishing adventure, Scouts will know how to tie several knots and be able to identify lures and the proper baits for a successful fishing trip.
"Every Scout ought to be able to fish in order to get food for himself. A tenderfoot [beginner] who starved on the bank of a river full of fish would look very silly, yet it might happen to one who had never learned to catch fish." - Robert Baden-Powell in Scouting for Boys
Prerequisites:
Catch at least one fish and identify it.
Cabela's® is proud to partner of Three Fires Council, Boy Scouts of America.
The workshops are open to all registered Boy Scouts.
When & Where
Tuesday, September 4thCabelas
Tuesday 09-04-2018 6:00 PM CT to 8:00 PM CT
Past
---
Thursday, September 13thCabelas
Thursday 09-13-2018 6:00 PM CT to 8:00 PM CT
Past
---
Wednesday, September 19thCabelas
Wednesday 09-19-2018 6:00 PM CT to 8:00 PM CT
Past
---
Tuesday, September 25thCabelas
Tuesday 09-25-2018 6:00 PM CT to 8:00 PM CT
Past