MB: 2018 Chemistry Merit Badge
Event Details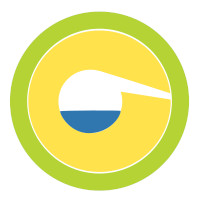 BOY SCOUT CHEMISTRY MERIT BADGE
Ages 10 to 18 and a registered Boy Scout
All new program sponsored by the Chicago Section of the American Chemical Society! Complete all requirements for the Chemistry Merit Badge in a single session workshop. The session includes lecture and laboratory experience. You will get to interview a chemist in a small group setting during a pizza lunch. Choose one of three locations, the North Central College in Naperville or Oakton Community College in Des Plaines or College of Lake County in Vernon Hills (NEW LOCATION). Scouts must obtain and read the Chemistry Merit Badge Book prior to the workshop. Register on the Three Fires Council website at www.threefirescouncil.org and click on the link for online registration which is on the right sidebar of the main page. Registration opens August 1 and is open to all councils. Instructions and worksheet will be sent prior to the workshop for each boy registered. There are a limited number of scouts allowed each location so please register early. Deadline for registration is October 17 (no exceptions this year).
September 22, 2018 at North Central College 9 a.m. to 2 p.m.
OR
October 13, 2018 at College of Lake County 8:30 a.m. to 1:30 p.m.
OR
October 20, 2018 at Oakton Community College 9 a.m. to 2 p.m.
Cost: $20 per scout. The fee covers supplies and lunch. This fee is non-refundable AND MUST BE PAID ONLINE.
Please contact Fran Kravitz, Coordinator of the Chemistry Merit Badge, Chicago Section of the American Chemical Society for any additional questions at 630-293-4122 or by email at fk1456@sbcglobal.net.
When & Where
North Central CollegeNorth Central College
Saturday 09-22-2018 9:00 AM CT to 2:00 PM CT
Past
---
College of Lake County - Southlake CampusCollege of Lake County - Southlake Campus
Saturday 10-13-2018 8:30 AM CT to 1:30 PM CT
Past
---
Oakton Community CollegeOakton Community College
Saturday 10-20-2018 9:00 AM CT to 2:00 PM CT
Past