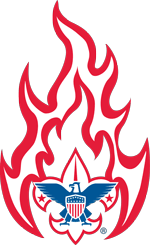 2017 TFC TRAINING EXPO
Registration Deadline
Extended
&
Walk-ins are welcome!

ADULT LEADER TRAINING
Saturday, February 18, 2017 - 8:00am – 4:30pm
Elmhurst College, 190 S Prospect Ave, Elmhurst, IL 60126
Check in and registration is at the Schaible Science Center Building (Illinois Hall).
The Three Fires Council's Training EXPO has training for adult leaders for all levels of the program! Do you need Basic Leader Training in order to become a Trained Leader? Would you like to be certified in First Aid and CPR, or learn how to plan and run a High Adventure or a Court of Honor? Do you need information for working with Scouts with disabilities or STEM? Come to the TFC Training Expo on February 18th and get trained! Training Expo offers 4 – 80 minute periods during the day. Depending on the length of the course(s) you select, you may register for 1 to 4 courses. Space is limited, so register online to get the course(s) you want! BE A TRAINED LEADER! Open to all Leaders and Parents. $35 Online Registration Fee
Please download and review the Class Catalog and Class Schedule. Next, Click the Registration link above and follow the instructions carefully. You'll be able to register, make your class selections and make your online payment. A patch & hot lunch is included. Registration is open to all Scouting adult leaders and volunteers. Registration and payment is online only. Due to the requirement to rent classrooms and forecast our headcount for lunch, there will be no refunds for this event.
When: Saturday, February 18, 2017 8:00am - 4:30pm. Check-in begins at 8:00. Opening ceremony at 8:30 in Illinois Hall. Classes begin promptly at 9:00.
Where: Elmhurst College, 190 Prospect Avenue, Elmhurst, IL 60126. Parking is in the North lot. ALL attendees must check-in at the Schaible Science Center Building (Illinois Hall). See the attached Campus Map.
Cost: $35 (The First Aid, CPR and AED class has an additional $15 fee for course materials.)
Notes:
Venture Leader Training course has been canceled, we apologize for the inconvenience.
Deborah Brown
Registration
djrgb@comcast.net
630.263.9612

Loren Winfrey
Council Support
loren.winfrey@scouting.org
630.797.4617

Norris Scout Service Center
415 N Second St
St. Charles, Illinois 60174
Email:
Phone: (630) 584-9250

Saturday 02-18-2017 8:00 AM to 4:00 PM
Past
Elmhurst College

Map this event
Coords: 41.896216, -87.9461793
190 Prospect Ave
Elmhurst, Illinois 60126