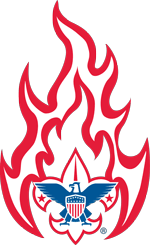 Date: Saturday, September 23, 2017
Location: Illinois Aviation Academy Hanger
32W751 Tower Rd., West Chicago, IL 60185
Time: 6:30 p.m. Reception
7:00 p.m. Program
9:00 p.m. Approximate end time
Distinguished Citizen: Steve Davis

Corporate Distinguished Citizen: Illinois Aviation Academy, Colonial Cafe, Itasca Bank & Trust, Molex, Rich Harvest Farms, Bataviz Enterprises, Inc.
Purpose: To honor an individual and corporations in the Three Fires Council service area that has exemplified the tenants of the Scout Oath and Law in their daily activities. All proceeds from the event benefit local Scouting programs. The goal is to raise approximately $100,000 to support Scouting's character building programs for over 14,000 Cub Scouts, Boy Scouts, Venturers, and Explorers in the Three Fires Council.
Past Honorees Include:
Raymond Kroc, Mae and John Calamos Dick McCann (McCann Industries), Joan Wegner (Jel Sert), Peter Huizenga, Batavia Enterprises, Inc., Molex, Inc., Joseph F. Kindlon, Carson Yeager, Safeway Insurance, Dan Goodwin, Dan Rigby Naperville Mayor A. George Pradel, Dr. Robert Parker, Cantigny Park
Loren Winfrey
Registration Contact
loren.winfrey@scouting.org
630.797.4617

Aaron Vikemyr
Director of Camping Services
aaron.vikemyr@scouting.org
630.797.4618

Norris Scout Service Center
415 N Second St
St. Charles, Illinois 60174
Phone: (630) 584-9250

Saturday 09-23-2017 6:00 PM to 9:00 PM
Past
Illinois Aviation Academy

Map this event
Coords: 41.9160286, -88.2617398
32w751 Tower Rd
West Chicago, Illinois 60185