2023 Flint River Council Wood Badge Course
Event Details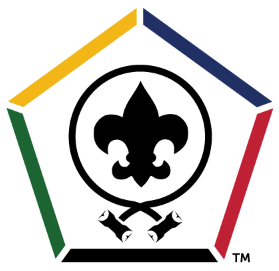 Flint River Council Wood Badge is BACK and happening in 2023!!
Wood Badge is open to all adults and will be a memorable and fun training experience that will change your life!
History of the Wood Badge
In 1919, Baden-Powell introduced a standardised training system for leaders. Scouts who successfully completed the leader training were awarded a Wood Badge. Made of two wooden beads worn at the end of a leather lace, the first bead came from the ceremonial necklace of Zulu Chief Dinizulu, while the second was carved by the recipient.
In 1987, four Wood Badge beads were given to Dinizulu's grandson as a symbolic act of returning the beads to their rightful heirs.
Today, the tradition of the Wood Badge continues with leaders receiving beads made from acacia wood. Leaders are also enrolled as members of the 1st Gilwell Park Scout Group - where the first Wood Badges were given out in 1919 -, and can wear the distinctive Gilwell scarf and woggle.
More infomation is available HERE
When & Where
Wood Badge Course 14-095-23 Weekend 2Camp Thunder
Saturday 03-25-2023 7:00 AM ET to
Sunday 03-26-2023 11:59 PM ET
---
Wood Badge Course 14-095-23 Weekend 1Camp Thunder
Friday 03-10-2023 8:00 AM ET to
Sunday 03-12-2023 11:59 PM ET
Past