Event Details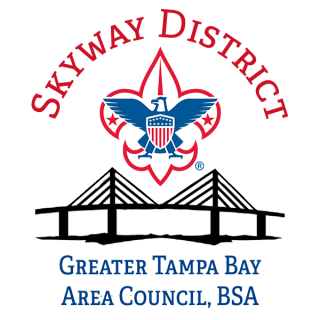 Skyway Webelos Crossover
Join us for a special event as you crossover from Cub Scouts to Scouts BSA! Our theme will be "Build on for a Better Future" with activities based on building blocks.
Location: Camp Soule (2201 Soule Rd, Clearwater, FL 33759)
Pricing:
- Early Bird Pricing (Now - March 12 at 11:59PM): $15 Youth & $10 Adult Participants
- Regular Pricing (Begins March 13): $20 Youth & $15 Adult Participants
Location: Camp Soule (2201 Soule Rd, Clearwater, FL 33759)
Who Can Attend: Open to ALL registered Webelos and Arrow of Light youth planning to crossover to Scouts BSA along with their parents!
What is Required: All participants must bring a current copy of the BSA Annual Health Medical Record. You can download a current copy here: https://www.scouting.org/health-and-safety/ahmr/
The Greater Tampa Bay Area Council recognizes that there are many potential dietary restrictions as well as common diets (e.g., low-calorie and low-carbohydrate) and common food allergies (e.g., to gluten, citrus fruit, dairy, eggs, fish, nuts/ peanuts, and shellfish). Individuals will need to consider this and avoid such items in their choices in the dining hall. In addition, remember that the Food Team cannot feasibly plan for all specific dietary needs of all persons attending the event. Therefore, all special dietary needs must be indicated at the time of registration. Depending upon the special food requirements they may be asked to make their own arrangements to meet those needs by bringing their own food — just as they would bring their own medications. Any dietary requests made within 2 weeks of the event will not be able to be honored.
When & Where
Camp Soule
Friday 03-31-2023 5:00 PM ET to
Sunday 04-02-2023 11:00 PM ET