2022 Reliaquest Bowl New Year's Eve Parade
Event Details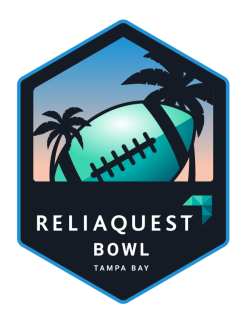 Join us this New Year's Eve and march in the annual Reliaquest Bowl New Year's Eve Parade (formerly Outback Bowl)!
Scouts will be leading off the parade and have the chance to carry a large 20' x 35' American flag, a council banner, or several smaller flags.
Starting Place: Corner of N 20th St & E 7th Ave, Ybor City--
Position #1; Time: 4:45 p.m. (allow time for traffic and parking);
Parade starts at 5:30 p.m. sharp;
Uniform: please make sure that any youth marching are wearing their scout uniform to the fullest extent they have (minumum of shirt, all other pieces optional but encouraged). Shirts will need to be tucked in. For adults, please wear the uniform as well. For adults marching without a uniform, you will be asked to bring up the rear of the group.
Route: Parade proceeds west on E 7th Ave to N 12th St approx 8 blocks (20 minute walk). Scouts and Cubs will lead the parade.
Bring your US and Troop/Pack Flags (others will be provided). We will NOT be throwing beads or candy.
Contact Frank Smith (813.249.9879; fjsmthjr@aol.com) or Kimberly McCormick (813.810.2644; klmcc64@yahoo.com) with questions.
There is NO COST to join this event.
When & Where
2022 Reliaquest Bowl New Year's Even ParadeYbor City
Saturday 12-31-2022 4:30 PM ET to 6:30 PM ET
Past