Miccosukee/Skyway Fall Membership Recruitment
Event Details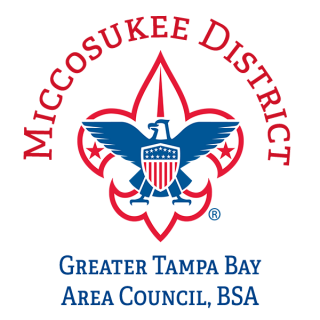 Fall is a great time to bring new families into Scouting! For the fall of 2022, we're looking to leverage our relationships with schools to meet families at School open house, meet the teacher night and join scouting night information sessions (aka "Round-ups"). Each unit is then asked to invite new families to a fall event like a fall campout, fishing day or bike ride.
In the fall, an increased presence at School Open Houses and back to school drives (where available) will be augmented with new activities and recruitment materials.
We're increasing our investment in digital advertising including social media, search engine, targeted email, audio streaming and follow-me banner ads
Incentives for new Scouts – to be announced by early August.
Additional resources for Packs to promote in their local communities (flyers, stickers, posters, yard signs, etc).
Through August through October, every Pack will host a recruitment "Round-Up" for both their returning and potential new Scouting families. Flyers, digital marketing and social media will help new families find these opportunities.
Scouting's return comes at a time when families are hungry for opportunities for their kids to socialize. Scouting has a lot to offer families right now, and we commit to inviting every available family to join Scouting. Fall is our biggest recruitment season and new families are ready to get involved! To support recruitment, we've created a variety of materials to help your Pack, Troop or Crew! Packs can request materials to help promote Scouting in your local community through their District Executive or District Membership Chairperson.
Online registration system makes it easy for new families to join anytime – year-round, 24/7. Of course, paper applications are still accepted, but the online system makes finding and contacting a unit easy. New families using the https://tampabayscouting.org/join-cub-scouts system can also connect to scholarships for membership fees.
When & Where
Register to attendCamp Soule
Saturday 07-30-2022 10:00 AM ET to 11:30 AM ET
Past