Event Details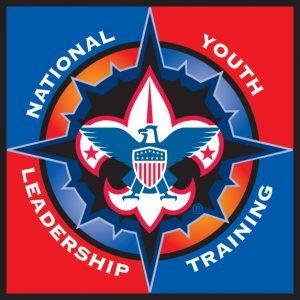 National Youth Leadership Training (NYLT) is an exciting, action-packed program designed for councils to provide youth members with leadership skills and experience they can use in their home troops, crews, or ships, and in other situations demanding leadership of self and others.
The NYLT course centers around the concepts of what a leader must BE, what he or she must KNOW, and what he or she must DO. The key elements are then taught with a clear focus on HOW TO. The skills come alive during the week as the Scouts, Venturers, and Sea Scouts go on a Quest for the Meaning of Leadership. National Youth Leadership Training (NYLT) is a coed six-day course, staffed primarily by youth NYLT alumni.
Classes are held in an outdoor setting with an emphasis on immediate application of learning in a fun environment. Interconnecting concepts and work processes are introduced early, built upon, and aided by the use of memory aids, which allows participants to understand and employ the leadership skills much faster. Please note: the BSA-created curriculum includes a realistic simulation of a first aid event. Scouts should Be Prepared to learn how to provide aid in a real-life situation.
Who can attend
To participate, you must be a registered member of the BSA at least 13 years old,
Scouts BSA - registered, First Class Scout rank and completed ILST
Venturer - registered and completed ILSC
Sea Scout - registered and completed ILSS
What is Required
Participants and parents are invited to join the course Facebook group (coming soon)!
Meal Plan / Dietary Restrictions
The Greater Tampa Bay Area Council recognizes that there are many potential dietary restrictions as well as common diets (e.g., low-calorie and low-carbohydrate) and common food allergies (e.g., to gluten, citrus fruit, dairy, eggs, fish, nuts/ peanuts, and shellfish). Individuals will need to consider this and avoid such items in their choices in the dining hall. In addition, remember that the Food Team cannot feasibly plan for all specific dietary needs of all persons attending the event. Therefore, all special dietary needs must be indicated at the time of registration. Depending upon the special food requirements they may be asked to make their own arrangements to meet those needs by bringing their own food — just as they would bring their own medications. Any dietary requests made within 2 weeks of the event will not be able to be honored.
COVID Information
All participants must agree to abide by the Council's current COVID-19 mitigation procedures, please visit: https://tampabayscouting.org/covid-mitigation-procedures.
When & Where
Sand Hill Scout Reservation
Monday 12-26-2022 1:00 PM ET to
Saturday 12-31-2022 3:00 PM ET