2021 BSA Lifeguard Training
Event Details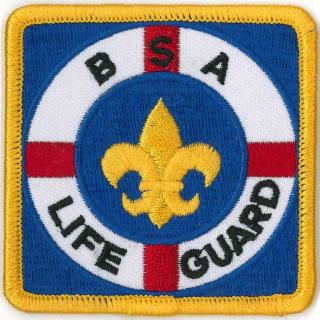 The Greater Tampa Bay Area Council is offering BSA Lifeguard Training & Red Cross Lifeguard Training. Space will be limited due to the teaching of both lifeguard courses. Reservation closes two (2) weeks prior to training. All Lifeguard applicants must also complete CPR for the Professional and is part of the course curriculum. CPR Professional will be conducted during the first Saturday class. If you have completed the CPR Pro training, you will be able to upload a copy during registration.
BSA Lifeguard Training
When:
If you are going to have a conflict with any of the dates above contact Bruce before registering.
Wednesday night April 28 - At the pool doing swimming testing starting at 6:30
Saturday May 1 - At the pool starting at 8 am till around 6pm
Wednesday night May 5 - At 7pm till done ( expect 9-9:30) classroom
Saturday May 8 - At the pool starting at 8am till around 6pm
Wednesday night May 12 - At 7pm till done ( expect 9-9:30) classroom (Red Cross only)
Saturday May 15 - At the pool starting at 8am till around 6pm (if needed)
Where: Camp Soule Aquatics Facility
BSA Lifeguard Cost: (prices go up after April 10 for late registrations)
$79.00 / person with current CPR Pro/First Aid includes personal protection equipment (PPE)
$29.00 / person with current BSA Lifeguard card for re-certification and have a current CPR Pro card. Student must bring own PPE or contact Bruce about getting one.
Additional Costs:
$50.00 / person - CPR/First Aid Training
$100.00 / person - American Red Cross Lifeguard
What to Bring:
Lunch, bathing suit, towel, sunscreen, notepad, pen/pencil, swim fins, snorkel and mask, water shoes, sunglasses, water bottle or cup. Optional: Hat, extra drinking water, change of clothing
Minimum Requirements:
Submit written evidence of fitness for swimming activities.
A current medical form AB. Form can be downloaded from https://www.scouting.org/health-and-safety/ahmr/
To enroll in the either lifeguard course you must be at least 15 years of age.
You must be a currently registered Scouter to participate.

Swimming Pre-Requirements
To enroll in the BSA Lifeguard course you must be able to do the following. These prerequisites will be tested on the first day of class starting at 6:30 pm.
Swim continuously for 550 yards in good form using the front crawl or breaststroke or a combination of either, but swimming on the back or side is not allowed.
Immediately following the above swim, you must tread water for 2 minutes using only your legs
Starting in the water, swim 20 yards using a front crawl or breaststroke, surface dive 7- 10 feet, retrieve a 7- 10 pound object, surface, swim with the object back to the starting point with both hands holding the object and exit the water within 1 minute and 40 seconds.

Greater Tampa Bay Area Council BSA Lifeguard Training Red Cross Lifeguard Training
Classes on Saturdays start at 8 am and run till around 6pm. The Wednesday's class starts at 7pm and are held indoors at Camp Soule.
Non-Swimming Pre-Requirements
Must review and complete Safe Swim Defense and Safety Afloat Fast Start train. Bring completion cards to class.
Please review BSA Lifeguard course requirements on BSA Lifeguard Application.
All students will be email a link to the Red Cross Lifeguard manual after registration is completed. You will also receive links to videos you should review before class.
This is a very hard class. You must be prepared to work hard while you are in class and study when you are at home. In the past, those who did not study the material and techniques have failed. Do not count on makeup days or retests to pass the course.
Questions contact Bruce 727-307-6268 calusadistrict@verizon.net or Bill 813-382-9262 wb3659@att.com
When & Where
BSA Lifeguard Training 1Camp Soule
Wednesday 04-28-2021 6:30 PM ET to 9:30 PM ET
---
BSA Lifeguard TrainingCamp Soule
Saturday 05-01-2021 8:00 AM ET to 6:00 PM ET
---
BSA Lifeguard TrainingCamp Soule
Wednesday 05-05-2021 7:00 PM ET to 9:30 PM ET
---
BSA Lifeguard TrainingCamp Soule
Saturday 05-08-2021 8:00 AM ET to 6:00 PM ET
---
BSA Lifeguard TrainingCamp Soule
Wednesday 05-12-2021 7:00 PM ET to 9:30 PM ET
---
BSA Lifeguard TrainingCamp Soule
Saturday 05-15-2021 8:00 AM ET to 6:00 PM ET