Scouts BSA Camping Weekend
Event Details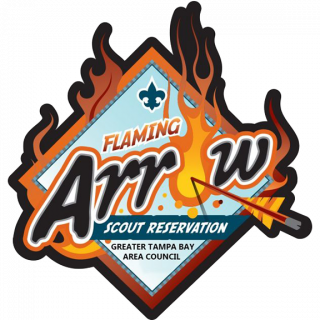 Come camping with your troop this summer in a safe and fun environment! If you are figuring out what do to in place of summer camp or just tired of being at home, here is an opportunity. We are adding a few extra services this weekend to help your unit have a fun trip.
This is unit camping so please bring your own tents, food and cooking supplies. The registration is for the actual site you will be staying on property. Here is a link to the FASR Map.
Because of the extra services provided, this weekend does NOT qualify for the Friends of Scouting/Scouting for Food discounts.
Services Provided
Daily ice delivered to campsite.
Morning coffee for leaders delivered to campsite.
Outdoor movie night Friday and Saturday at 9 PM.
Firewood for camp fires Saturday night.
Twice daily sanitation of bathrooms.
Hazardous weather shelter available.
Waterfront available if you have trained leaders - Swim Water Rescue will be offered June 27 at FASR (see calendar).
Safe Camping
To keep your Scouts safe at camp this summer, we are offering the following services:
Twice daily sanitation of bathrooms.
Maximum of 50 people per campsite / latrine.
We will be keeping campers (Scouts and adults) in groups of 50 or less per CDC suggested guidelines.
This camp is contingent upon Florida being in a stage 3 for recovery.
We recommend that all units bring sanitzation supplies and clean the common areas regularly.
Advancement Opportunities
If you want your Scouts to work on merit badges this weekend, please contact Jason Borton - jason.borton@scouting.org. We have several camp staff members that are willing to come and work with your Scouts. Please note this is first come - first served. We will be following CDC guidelines of one group at a time.
Areas offered:
Basic Scout Skills
Scout Craft
Nature
Handicraft (may incur additional cost to cover kits)
* As of now climbing, shooting and boating are not available. We are waiting for BSA guidelines for opening program areas to come out in May. Once they are provided and GTBAC determines we can safely implement the programs we will make them available.
When & Where
Baden Powell SiteFlaming Arrow Scout Reservation
Friday 07-24-2020 6:00 PM ET to
Sunday 07-26-2020 12:00 PM ET
Past
---
Beard SiteFlaming Arrow Scout Reservation
Friday 07-24-2020 6:00 PM ET to
Sunday 07-26-2020 12:00 PM ET
Past
---
Fox SiteFlaming Arrow Scout Reservation
Friday 07-24-2020 6:00 PM ET to
Sunday 07-26-2020 12:00 PM ET
Past
---
Hopi SiteFlaming Arrow Scout Reservation
Friday 07-24-2020 6:00 PM ET to
Sunday 07-26-2020 12:00 PM ET
Past
---
West SiteFlaming Arrow Scout Reservation
Friday 07-24-2020 6:00 PM ET to
Sunday 07-26-2020 12:00 PM ET
Past