2023 OA Uh-To-Yeh-Hut-Tee Lodge dues
Event Details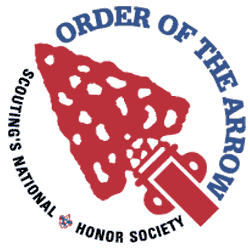 Uh-To-Yeh-Hut-Tee dues- for Jan 1 through Dec 31.
Dues: $20 per member
PLEASE NOTE: Ordeal CANDIDATES do not pay dues. Your Ordeal fee covers your dues until the end of the year in which your Ordeal takes place.
If you need to know if your dues are paid, and you have accepted your Member Portal invitation, you can go to your member portal to check. There is a choice to print your current OA member card there if your dues are current.
When & Where
2023 Uh-To-Yeh-Hut-Tee DuesGreater Tampa Bay Area Council Lewis H. Hill Scout Center
Sunday 12-31-2023
12:00 AM ET to 11:59 PM ET