Event Details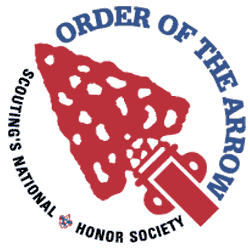 Sand Hill Scout Reservation OA Spring Weekend:
If you have not paid your 2020 dues,go to this link first:
https://scoutingevent.com/089-2020OADues
There is NO Ordeal held at this event!
Seal your membership in the Brotherhood (after 6 complete months as an Ordeal member); Observe Vigil Callout, Help with camp service, Have fun getting to know your OA brothers.
Current YPT date is required for registration. A link to training is available in the registration.
NO ELECTRONIC HEALTH FORMS WILL BE ACCEPTED. Current BSA AHMF in paper form only will be accepted at the event.
Please enter each registrant's current, local BSA ID #. Zeroes, blanks or someone else's number results in recording errors for attendee list.
Thank you!
When & Where
Sand Hill Scout Reservation
Friday 03-06-2020 6:00 PM ET to
Sunday 03-08-2020 12:00 PM ET
Past