Webelos to Scout Transition 2022
Event Details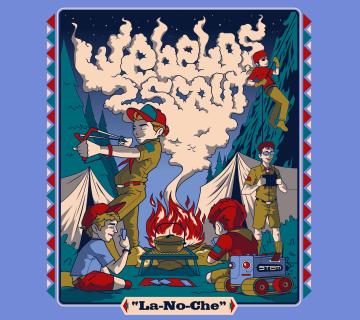 Webelos to Scout Transition Weekend
December 2-3, 2022
Experience a Scouts BSA Adventure for Webelos & Arrow of Light scouts who want to know what scouting will be like when they cross over into a Troop at Camp La-No-Che on the Leonard and Marjorie Williams Family Scout Reservation.
Activities: Learn about Scouts BSA methods and adventures, as well as gain information to get Webelos & Arrow of Light scouts and adults ready for to transition from a pack to a troop! This event is for Webelos & Arrow of Light Scouts, siblings in the 4th or 5th grade and adults only.
Bring and cook your own food or pre-purchase meals in the W.T. Bland Dining Hall during the online registration process.
The Jack Jennings Trading Post offers hot dogs, pizza, candy, ice cream, soft drinks, craft items, patches, Scout merchandise, t-shirts and sundries.
ALCOHOL AND PETS ARE PROHIBITED
All events have a maximum capacity, so please register early!
When & Where
Save the Date Webelos to Scout Transition 2019
Camp La-No-Che
Friday 12-02-2022 4:00 PM ET to
Saturday 12-03-2022 6:00 PM ET