Tipisa Service Weekend Lodge Ordeal
Event Details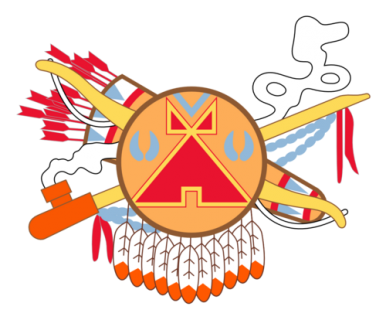 Tipisa Lodge
Service Weekend Ordeal Registration
May 20-22, 2022
---
Welcome to the registration page for the Tipisa Lodge Service Weekend Ordeal at Camp La-No-Che. This is the last ordeal opportunity for the 2022 season.

Please press the registration button when you are ready to register.
Event Summary:
Date: May 20-22, 2022
Where: Camp La-No-Che - campsite TBD
Time: Check-in is at the Dining Hall from 5:00-7:30pm.
Costs: See the Candidate Information Section for Candidate Pricing and the Staff Section for Staff Pricing.
Be sure to bring your completed & signed BSA Medical Form (Parts A & B) to check-in. (click here if you need the forms) Please do not bring the originals - copies only.

Brotherhood is being offered. you are invited to seal your membership in Brotherhood to members who have been an ordeal member at least for 6 months.
---
Candidate Information:
Congratulations on your election or nomination to the Order of the Arrow! Your peers have recognized your unmatched commitment to the Scout Oath and Law, and have proposed you to the Order. To become a member of Scouting's National Honor Society, you must first complete the Ordeal. For Candidates the event cost is $48, which includes food for the weekend, your OA sash, one Tipisa Lodge flap, dues for 2022, and your OA Handbook.

A need-based scholarship application is available (Click here for the Online Scholarship Application)
This application must be completed 14 days prior to the event. This application is secure and is only sent to the Lodge Adviser.

Attached is the Ordeal Packing List. Please be sure to read that!

We look forward to seeing you!

Yours in Scouting,
Tipisa Lodge Service Weekend Ordeal Team
---
Staff Information:
Our Ordeal is approaching quickly. Assist us in making our most important event of the year successful, welcoming our new members. This registration is only for Elangomats. All other staff should register under the general Service Weekend registration.
Elangomat Fee: FREE! Please contact the weekend leadership if this is your intention so we can approve your free registration - Thank you for your service to the chapter and camp.
Your dues must be current to attend. You can pay them online at www.tipisa.org/membership
We look forward to seeing you!

Yours in Scouting,
Tipisa Lodge Service Weekend Ordeal Team
When & Where
Ordeal - CandidateCamp La-No-Che
Friday 05-20-2022 6:00 PM ET to
Sunday 05-22-2022 11:00 AM ET
Past
---
Ordeal ElangomatCamp La-No-Che
Friday 05-20-2022 6:00 PM ET to
Sunday 05-22-2022 11:00 AM ET
Past