Tipisa LLDP & Banquet 2019
Event Details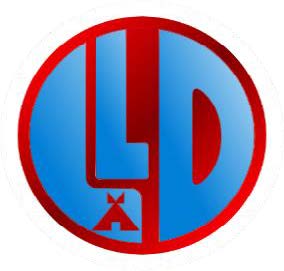 Tipisa Lodge
LLDP & Banquet 2019
August 17, 2019
Keene's Crossing Elementary School
Tipisa's annual Lodge Leadership Development Program (LLDP) is the premiere training opportunity for Arrowmen within Tipisa Lodge.
This event is open to all members, but is particularly designed for Lodge and Chapter leadership.

In addition to training, this event provides an opportunity for members to meet Brothers from around the lodge, learn new ideas and best practices, and work together with their chapter to develop their leadership and collaborative skills.
More information is available at www.tipisa.org/lldp

The Tipisa Lodge Annual Banquet will be held directly following the LLDP. Share in the successes of the Lodge as we present awards and celebrate accomplishments of the 2018-2019 program year.

The walk-in fee is an additional $5.00, and meals are not guaranteed. Guests and family of members are welcome. The banquet may be attended without dining for no fee.
Registration Details:
Registration Deadline: Thursday, August 15, 2019 at 11:59pm - Walk-in Registration will be available at the registration desk - LLDP there is no late fee, Banquet there is a $5.00 Late Fee.
Event Fees:
LLDP - $8 Includes the LLDP program and Lunch is provided
Banquet - $20 - Includes a catered meal. Guests and Family Members are welcome to attend- just register them as a guest. You are also welcome to attend the banquet without dining without a fee - Walk-in Banquet meals are not guaranteed.
Attire: Full Field Uniform and Sash are required for Tipisa Members.
Time:
LLDP - 8:00 a.m. to 4:00 p.m. - Registration starts at 7:30am
Banquet - 4:30 p.m. to 7:00 p.m (approx) - Banquet Registration starts at 4:00pm
Where: Keene's Crossing Elementary School - 5240 Keenes Pheasant Dr, Windermere, FL 34786
Tipisa Year Patch Set: Available for Pre-Purchase - $36.00 - details to follow.
Dues:
Any questions please contact membership@tipisa.org or check your dues online at tipisa.org
If your dues are not current for 2019 - this is your last opportunity to pay just the 2019 dues. After the banquet - per lodger rules you will be required to pay both 2019 and 2020 dues.
If your dues are current and have not already paid for 2020 you can pay your 2020 dues in advance. You can not pay for more than one year ahead on dues.
Lodge rules for Dues Payment:
a. If an Arrowman pays their dues before the end of the Lodge Banquet, they must pay the DUES FEE.
b. If an Arrowman pays their dues after the end of the Lodge Banquet, they must pay the DUES FEE and the
DUES FEE for the following year.
Event Check-In:
We will be utilizing the QR codes for checkin as much as possible to speed up the process - there is a QR code at the bottom of your emailed receipt.
Please bring a printed copy or have the QR code available on your mobile device. We will also have the manual checkin on computer available if you don't have it or you are coming as a walkin.
Any questions please contact:
LLDP:
Banquet:
When & Where
LLDP and Lodge BanquetKeene's Crossing Elementary School
Saturday 08-17-2019 8:00 AM ET to 10:00 PM ET
Past
---
LLDP OnlyKeene's Crossing Elementary School
Saturday 08-17-2019 8:00 AM ET to 5:00 PM ET
Past
---
Lodge Banquet OnlyKeene's Crossing Elementary School
Saturday 08-17-2019 5:00 PM ET to 10:00 PM ET
Past