Tipisa - Chapter Ordeal Oklawaha
Event Details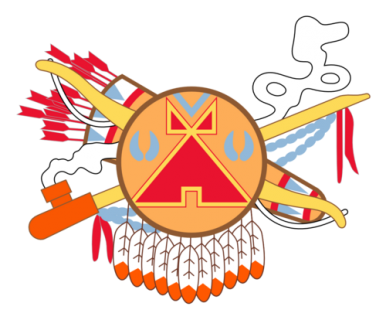 Tipisa Lodge
Chapter Ordeals - Camp Oklawaha
Ordeal Registration
January 7-9, 2022
Hosted by Nefketeh
Camp Oklawaha
8598 Potomac Ave Sebastian, FL 32958
---
Candidate Information
Congratulations on your election or nomination to the Order of the Arrow! Your peers have recognized your unmatched commitment to the Scout Oath and Law, and have proposed you to the Order. Elected Scouts and nomination-approved adult candidates of the Order of the Arrow (OA) must complete an induction event (Ordeal) to become members. "Chapters" serve the OA members in each of the Central Florida Council's districts. OA candidates are encouraged to attend the Ordeal event hosted by their district's chapter but are welcome to attend the event that best suits their location and schedule.
For Candidates, the event cost is $50.00, which includes food for the weekend, your OA sash, one Tipisa Lodge flap, dues for 2022, and your OA Handbook. To register, please click the button title "Candidate Registration."
A need-based scholarship application is available (Click here for the Online Scholarship Application.) This application must be completed 14 days prior to the event. This application is secure and is only sent to the Lodge Adviser.
Nefketeh Chapter, serving Riverside District, will host an Ordeal event on Jan. 7-9 at Camp Oklawaha. Located in Sebastian, FL (Google Map), this OA induction event may be especially helpful to OA candidates from Osceola (Wahitlaw Chapter) and Challenger (Kikape Chapter) districts.
We look forward to seeing you!

Yours in Scouting,
Tipisa Lodge Ordeal Weekend #3 Team

Chief: Wesley Restrepo
Adviser: Matthew Rydson
---
Staff Information
Our Ordeal is approaching quickly. Assist us in making our most important event of the year successful - welcoming our new members.
You can serve in many ways: as an Elangomat, Ceremonialist, assist with logistics or service or fulfill one of many other duties. Your help is critical.
Elangomat Fee: FREE! Please contact the weekend leadership if this is your intention so we can approve your free registration - Thank you for your service to the chapter and camp.
General Staff Fee: $30.00
Your dues must be current to attend. You can pay them online at www.tipisa.org/membership

Optional Extras: Event Patch ($5.00, limit 1 per person)
Seal your membership in the Order of the Arrow - if you have been an Ordeal Member for at least 6 months you can sign up for Brotherhood for an additional $10 for your new sash.

We look forward to seeing you!

Yours in Scouting,
Tipisa Lodge Ordeal Weekend #3 Team

Nefketeh (Riverside District):
Chief: Wesley Restrepo
Adviser: Matthew Rydson
---
Coronavirus Precautions and Medical Forms
All attendees will need to complete their Pre-Event Screening Checklist as well as their Participant At Risk Letter. Please be sure to bring a mask as well! Masks must be worn when social distance cannot be maintained, or when asked by members of the Chapter Leadership. If you have any questions about the Central Florida Council Coronavirus Precautions, please send an email to Mike Evano.
Additionally, please be sure to bring your BSA Medical Health History Form Parts A and B. These should be carried on you all weekend!
---
When & Where
Ordeal - CandidateCamp Oklawaha
Friday 01-07-2022 6:00 PM ET to
Sunday 01-09-2022 11:00 AM ET
---
Ordeal - StaffCamp Oklawaha
Friday 01-07-2022 6:00 PM ET to
Sunday 01-09-2022 11:00 AM ET