Webelos to Scout Transition Weekend 2019
Event Details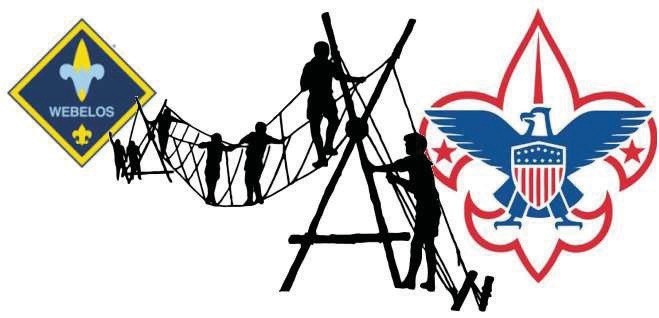 Webelos to Scout Transition Weekend
December 13-15, 2019
Experience the Boy Scout Adventure for Webelos who want to know what it will be like to be a Boy Scout at Camp La-No-Che on the Leonard and Marjorie Williams Family Scout Reservation.
Cost: $22 per person until November 28, 2019
$24 per person November 29 - December 12, 2019
$26 per person December 13 & 14
Fee includes program and camping.
Arrival: Friday between 4:00 pm & 9:00 pm and
Saturday starting at 7:30 am
Program: Begins Saturday at 8:15 a.m. (rain or shine)
Activities: Boy Scout methods and adventure, displays and information to get Webelos and adults ready for Boy Scouts! This event is for Webelos and adults only (sorry, no siblings).
Bring and cook your own food or pre-purchase meals in the W.T. Bland Dining Hall during the online registration process.
The Jack Jennings Trading Post offers hot dogs, pizza, candy, ice cream, soft drinks, craft items, patches, Scout merchandise, t-shirts and sundries.
ALCOHOL AND PETS ARE PROHIBITED
All events have a maximum capacity, so please register early!
When & Where
Webelos to Scout Transition 2019
Williams Scout Reservation - Camp La-No-Che
Save the Date
Friday 12-13-2019 4:00 PM ET to
Sunday 12-15-2019 11:00 AM ET

Contact
Stephen Perito
Program Director
stephenthescouter@gmail.com
407-947-4391

Leigh Taylor
Council Program Director
leigh@camplanoche.com
407.921.8170

Pam Falconer
Camp Activities Coordinator
pam@camplanoche.com
352.669.8558

Wayne Densch Scout Service Center
1951 South Orange Blossom Trail
Apopka, Florida 32703
Phone: 407.889.4403