Challenger Combined IOS/BALOO Training Course
Event Details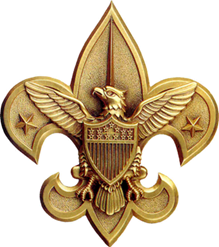 Combined IOLS/BALOO Training Course
Date: March 23-25 (6:00pm Friday – 9:00am Sunday)
Location: Veteran's Memorial Park (Merritt Island-behind Merritt Square Mall)
Cost: $30 (After March 19 – Cost will be $40)
Fee includes: Saturday (Breakfast, Lunch, Dinner), Sunday (Breakfast), Cracker-barrel and Course Materials
BALOO – Basic Adult Leader Outdoor Orientation Required training for: Cub Scout leaders to take the Pack or Webelos Dens camping Cub Scout Leaders are required to take the BALOO prerequisite training on my.scouting.org.
IOLS – Introduction to Outdoor Leader Skills Required training for: Scoutmasters/Assistant Scoutmasters This combined course is designed as an introductory class to satisfy the requirements needed to take Packs or Webelos dens camping, and required training for Scoutmasters and Assistant Scoutmasters.
The benefit to Cub Scout leaders is that after taking this one training they will be prepared for Boy Scouts. Leaders will not be required to retake an outdoor leader skills class for Boy Scouts.
Camping overnight is now required for the new BALOO course and is also a requirement for IOLS.
IOLS Course Description: • Campsite Selection: Basics; Tent and Bag Specifications • Cooking and Sanitation: Prep; Storage; Meal Planning • Fires, Stoves, Campfires: Equipment; Safety; Campfire Planning • Interfaith Services: Inclusion; Incorporation at Camp-outs • Outdoor Ethics: Leave No Trace; Tread Lightly!; Outdoor Code • Packing and Hiking: Proper Gear; Packing Techniques • Plant and Animal ID: Native and Invasive Species; Tracking • Map and Compass: Basics; GPS; Geo cache • Ropes and Knots: Whipping; Tying; Lashing • Woods Tools: Pocketknife; Camp Saw; Ax; Proper Care and Use; Whittling Chip
BALOO Course Description: In addition to the above topics, the following will also be covered: • Adventure Loops: Tips and Tricks for incorporation • Health and Safety: Unique Situations; Risk Reduction • Large Group Games: Tips and Tricks; Ideas • Outdoor Ceremonies: Recognition; Planning • Program Planning: Age Appropriateness; Recognitions
Contact: Charlene Neuterman – Challenger District Training Chair 321-431-7468 or challengerdistrictcommissioner@gmail.com
When & Where
Friday 03-23-2018 6:00 PM to
Sunday 03-25-2018 9:00 AM
Past
Contact
Charlene Neuterman
challengerdistrictcommissioner@gmail.com

Stephanie Govatos
District Executive
stephanie.govatos@cflscouting.org

Wayne Densch Scout Service Center
1951 South Orange Blossom Trail
Apopka, Florida 32703
Phone: 407.889.4403