Cub event Volunteer Units 2018-19
Event Details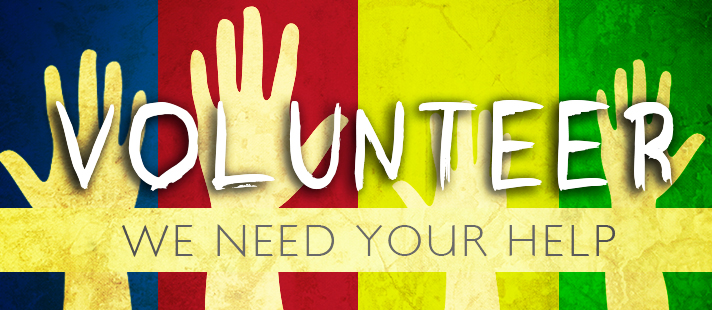 Want to camp & eat for FREE and have FUN? Then come on out to Camp La-No-Che and volunteer for one of our FUNtastic Cub Weekends.
Volunteer units will camp (bring your own tents) for free in our Family Campground (Spinicelli) and will be provided with 3 meals on Saturday and Sunday breakfast. In return, youth and adults will be asked to run various activity stations or assist on one of the shooting ranges or at the pool. Each unit will also be asked to help in the dining hall with both serving meals and cleaning up. Preference for where you wish to help is considered, but not guaranteed.
You may now pre-purchase event t-shirts (during the registration process) for the weekend you are volunteering. Cost is $16.05 (tax included) and will be available for pick up during the Friday night volunteer meeting at 8:30pm in the Dining Hall.
Youth will earn community service hours for helping at any of these events. Please ask for a signed form from the front office before you leave.
Lastly, space is limited for each of these events. Once the volunteer list is full, you will be put on a wait list. In the event another unit cancels, you will be notified.
Thank you and we look forward to seeing your unit at one of our Cub Scout Weekends soon!
Leigh Taylor
Council Program Director, Cub Scouts
leigh@camplanoche.com
407-921-8170
When & Where
Cub Halloween #1Williams Scout Reservation - Camp La-No-Che
Friday 10-05-2018 4:00 PM ET to
Sunday 10-07-2018 11:00 AM ET
Past
---
Cub Halloween #2Williams Scout Reservation - Camp La-No-Che
Friday 10-12-2018 4:00 PM ET to
Sunday 10-14-2018 11:00 AM ET
Past
---
Cub Halloween #3Williams Scout Reservation - Camp La-No-Che
Friday 10-19-2018 4:00 PM ET to
Sunday 10-21-2018 11:00 AM ET
Past
---
Cub Halloween #4Williams Scout Reservation - Camp La-No-Che
Friday 10-26-2018 4:00 PM ET to
Sunday 10-28-2018 11:00 AM ET
Past
---
Liger GrowlWilliams Scout Reservation - Camp La-No-Che
Friday 11-16-2018 4:00 PM ET to
Sunday 11-18-2018 11:00 AM ET
Past
---
Cub HolidayWilliams Scout Reservation - Camp La-No-Che
Friday 12-07-2018 4:00 PM ET to
Sunday 12-09-2018 11:00 AM ET
Past
---
Webelos to Scout TransitionWilliams Scout Reservation - Camp La-No-Che
Friday 12-07-2018 4:00 PM ET to
Sunday 12-09-2018 11:00 AM ET
Past
---
Super Hero WeekendWilliams Scout Reservation - Camp La-No-Che
Friday 03-15-2019 4:00 PM ET to
Sunday 03-17-2019 11:00 AM ET
Past
---
Lift off to Outer SpaceWilliams Scout Reservation - Camp La-No-Che
Friday 04-12-2019 4:00 PM ET to
Sunday 04-14-2019 11:00 AM ET
Past