Council Court of Honor 2018
Event Details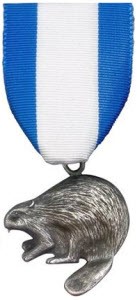 Join us as we honor council and district Scouters for their achievements. 2018 Class of Silver Beavers honoring CAPT John B. Montgomery, JAGC, USN (Ret.) for his countless years in Scouting.
2018 Silver Beavers
Damon Allen
Matthew Burns III
Annie Campeol
Christopher Cooper
Walter (Jay) Eidson Jr.
Steven Englund
Kenneth Feng
Joseph Grant
Kurt Johnson
John Keenan
Joseph Margraf Jr.
Christopher Miller
James Morgan
Catherine Phan
Jorge Roca
Stuart Sanford
Michael Saunders
Debra Schenaker
Michael Schenaker
Kurt Yankaskas
Vincent Zarrella Jr.
When & Where
Camp William B. Snyder
Saturday 05-05-2018 10:00 AM ET to 1:00 PM ET
Past