Colonial Volunteer Recognition Dinner
Event Details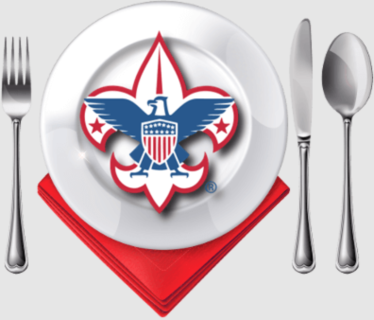 Colonial's Volunteer Recognition Dinner
Wednesday, May 24, 2023 | 6:30 - 9:00 p.m.
Westminster Presbyterian Church (2701 Cameron Mills Rd, Alexandria, VA 22302)
Vietnamese beef, chicken, and vegan dishes will be served to accommodate dietary requirements
$25.00 per attendee
Online registration will close Friday May 19, at Noon. Due to catering, walk-ins will not be accepted.
---

Since its inception in 1999, the Colonial District has hosted an annual dinner to recognize those Scouters who have uniquely supported their units, as well as our district. Quite simply, without the work of volunteers like many of YOU, much of the programming our youth enjoy would not be possible.
Except for the "plague" years, we delivered this well-received event every year. Now, with COVID behind us, Colonial is pleased to again host this event that brings Colonial's adult volunteers together for fellowship, and gratitude over a shared meal.
As part of this event, we invite units to nominate volunteers from their unit who have provided the support to make their program a success. The forms to nominate a volunteer can be found here online.
Units may nominate up to three individuals who have provided outstanding service to the unit depending on the number of registered youth members of the unit. A unit with 20 or fewer registered youth members may nominate one individual; a unit with between 21 and 40 youth members may nominate up to two individuals, and a unit with 41 or more youth members may nominate up to three individuals.
The unit committee defines the reasons it believes each nominee should be given this award. Each unit may nominate one adult for every 25 youth to receive the "Outstanding Unit Leader." If a unit has more than 25 youth, the unit may nominate two adults.
Nomination forms should be emailed to Dominick Caridi no later than 19 May 2022. Please ensure that your awardee will attend the dinner so they may be recognized.
Points of Contact:
Dominick Caridi - For questions about nominations
Vincent Kiernan - District Chair
Colin Tridone, District Executive
# # #
When & Where
Westminster Presbyterian Church
Wednesday 05-24-2023 6:30 PM ET to 9:00 PM ET
Past