Event Details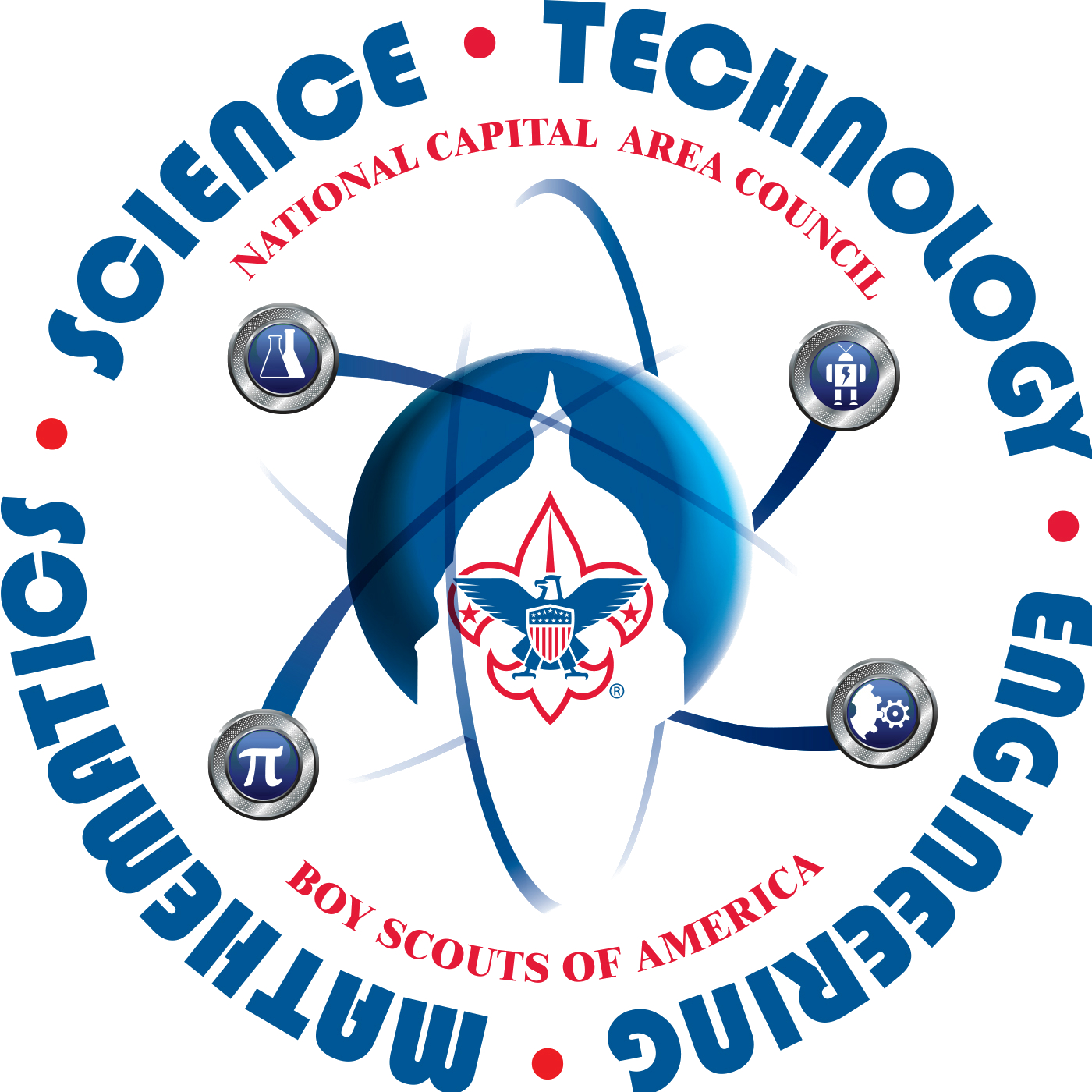 The next STEM@Home Nova program will be on July 18. This event includes a special demo - you can sign-up for this even if you are not interested in the Nova Class! See below for details.

We are also running a remarkable STEM@Home Speaker Series every Thursday at 7PM that you don't want to miss. Join us! https://scoutingevent.com/082-STEMSpeakers
Work on Nova Awards from the comfort of your home! In an effort to help support Scouts and families as our communities are practicing social distancing, the NCAC STEM Committee will be offering STEM Nova Awards online!
Event Overview
The National Capital Area Council of the Boy Scouts of America will continue to host monthly STEM Nova events throughout the summer of 2020!
Each participant of this STEM event may select a class during registration.
4/18/20 Nova Classes (for Cub Scouts)
Cub Scouts Can Code
1-2-3 Go!
Out of this World!
5/16 Nova Classes (for Cubs, Scouts BSA, Venturers and Sea Scouts):
Cub Scouts Can Code
Up and Away
Out of this World

Up and Away
Hello, World!
Next Big Thing
6/27 Nova Classes (for Cubs):
7/18 Nova Classes (for Cubs):
Down and Dirty

From 1-1:30PM, this session will include an interaction with WD Lab Grown Diamonds, which uses patented Chemical Vapor Disposition to create diamonds for the gemstone market as well as for medical and scientific fields!
From 1:30 - 3PM, cubs in the Down & Dirty Class will continue their activities and requirements with Nova Counselor Dr. Kralj!
Event Requirements and Details
Cyber Chip: We strongly encourage scouts to earn (or renew) their Cyber Chip before attending their online Nova class.
Parents and guardians: are welcomed to volunteer in your scouts class. Please email stem@ncacbsa.org if you would like to instruct!

Registration Fee: $10 per scout.

What are the Nova Awards?: Recognition that scouts earn for accomplishments in science, technology, engineering and math.
Nova requirements are here: www.scouting.org/stem/Awards.aspx
FAQ – NATIONAL CAPITAL AREA ONLINE PROGRAMS
Are there prerequisites?
Yes, all the Nova awards have a requirement to read or watch a video for 2 hours. We will not take class time for that, but we will offer suggestions on what to read or watch and the scouts can mark that completed. Some Nova awards will have activities to do at home. These will be assigned by the instructors and sent to you upon registration.
Can two (or more) Scouts use the same computer?
Yes! Each should register separately so we can track each Scouts progress, but they may share a computer for each day's session. They will each have a chance to mark themselves "present" during daily attendance.
Do we need a camera and microphone?
We strongly prefer that you use a device that has both of a camera and a microphone. A phone-in option will be provided. Scouts will be participating in discussions and need to be actively engaged. Audio participation is a requirement, video participation is highly encouraged.
What meeting platform is the Council using?
We are using the ZOOM meeting platform which also has an app that works on smart phones and tablets. Before you begin your class please test your connection in advance – Test Zoom. If you need additional training on how to use Zoom please visit Zoom training videos – https://zoom.us/resources.
How will Youth Protection and "no one-on-one contact" be maintained?
When Scouts arrive for the Nova event, they will be placed into an online waiting room. Once the counselor determines that multiple Scouts are present, they will be admitted. We are encouraging parents to stay within earshot to monitor their Scouts activities. We also strongly advise that the Scout completes their Cyber Chip before taking online classes or that you complete the activities in the program that involve Scout and parent. We've disabled many communications tools such as private chat while enabling requirements for all participants to register. Other communication is done through a Basecamp project, which you are encouraged to access.
When will I receive instructions from my Nova Counselor?
Normally, you will receive your instructions from your Nova Counselor 72 hours before class begins, if you have not received it don't fret some Counselors will send the instructions the day of. Please check your junk mail, sometimes the email classifies the opt-in link email as junk mail.

Can I register if I am not an NCAC Scout?
Absolutely! Please be aware of the time zone difference if you live out of state. NCAC is in the Washington D.C. metro area which is Eastern Standard Time (EST).

Will there be more classes and more of a variety of Nova Awards?
Yes, we will be providing new classes every month until further notice and as we receive more counselors, more classes will be provided. If you are a registered Nova Counselor and are interested in instructing a class please email: stem@ncacbsa.org
Please follow us on Facebook for updates!
.
When & Where
Cubs STEM sessionsONLINE
Saturday 04-18-2020
10:00 AM ET to 3:00 PM ET
Past
---
Cubs STEM sessionsONLINE
Saturday 05-16-2020
12:00 PM ET to 3:00 PM ET
Past
---
Scouts BSA STEM SessionsONLINE
Saturday 05-16-2020
12:00 PM ET to 3:00 PM ET
Past
---
Cubs STEM sessionsONLINE
Saturday 06-27-2020
1:00 PM ET to 3:00 PM ET
Past
---
Down & Dirty Cubs Nova ClassONLINE
Saturday 07-18-2020
1:00 PM ET to 3:00 PM ET
Past
---
Presentation by WD Lab Grown DiamondsONLINE
Saturday 07-18-2020
1:00 PM ET to 1:30 PM ET
Past