Area Lodge Development Conference (ALDC) - Montgomery Service Area
Event Details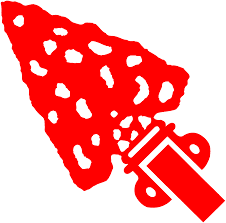 Registration for the 2017 Area Leadership Development Conference (ALDC) - Montgomery Service Area
Come out to ALDC on December 2nd at Grace United Methodist Church. You will learn a lot about the Order of the Arrow, meet your fellow brothers from other chapters, and there will be snacks. Along with food, fun, and fellowship; you will get hours towards the golden tooth award and a special bead for attending.
Date: December 2, 2017
Cost: Free
Schedule:
Check in: 8:30-9:00am
Class: 9:00am-12:00pm
Location:
Grace United Methodist Church
119 N Frederick Ave
Gaithersburg, Maryland 20877
What to Wear/Bring:
Wear your uniform and sash
Bring paper and pencil
Snacks will be provided
Registration Deadline:
Online Registration by November 30
Walk ins will be accepted
Registration Information
- Gather this information before starting your registration
- OA #
- BSA #
- OA Chapter
- Name, Address, Email (one that is read), Phones
- Weather alert contact - 2nd phone number/2nd email
In case of inclement weather:
We will reach out to all registered individuals thru all provided emails.
Park in Church Parking lot off of Walker Ave., otherwise park on street or lot across from Walker Ave entrance of church. DO NOT Park in shopping center lot – you will be towed. Enter church from church parking lot entrance/court yard.
Questions? Contact:
Area adviser: Jim Hardter - jhardter@msn.com, 301-349-0023
Associate adviser: Mary Lou Gundersen: oagundersen@comcast.net, 301-869-5625
Day of ALDC - 301-704-7722 (mobile)
When & Where
Grace United Methodist Church
Saturday 12-02-2017 9:00 AM ET to 12:00 PM ET
Past