Order of the Arrow Spring Fellowship 2017
Event Details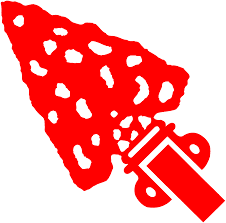 Amangamek-Wipit Lodge Spring Fellowship
At Camp Snyder - Come for Great Food, Fun, and Fellowship!
March 24-26, 2017
Registration Extended to Wednesday, March 22!
The Spring Fellowship theme is Superheroes!

Welcome to Spring Fellowship!! Spring Fellowship is a Lodge event for Arrowmen to come together over a weekend to have fun, play games, take classes, engage in outdoor activities, and give service. Spring Fellowship will be held at the beautiful Camp William B. Snyder so bring your sleeping bags, clothes, flashlight, work gloves, uniform, and OA sash. What's special about this event is our annual Lodge Elections will be held to determine our next leaders of the Lodge. All meals will be in the Dining Hall so no need for mess kits. Our theme this year is superheroes so bring your favorite superhero costume to show off to your friends!
Registration
- This is open to the entire #470 Amangamek-Wipit Lodge
- All registrations must be completed online
- Gather this information before starting your registration
- OA #, BSA #, OA Chapter, Name, Address, Email, Phones, Volunteer Opportunities, Brotherhood conversion (if taking ordeal date) and allergies/medical/dietary restrictions
Cost - Patch is included with all registrations
PASSPORT Holders
- No Cost (Passport holders should indicate their attendance at the event by completing the online registration process and selecting the no-charge Passport holder registration option.)

Full weekend
- $35 until February 13
- $40 until March 13
-$45 until March 20

Saturday Day Attendee only
- $20 until February 13
- $25 until March 20

What to Bring
- Friday Night - Eat before you arrive (cracker barrel will be the only food available)
- Personal camping gear (no mess kit needed)
- Water bottle with your name on it
- Tent
- Sash
- Appropriate clothing/footwear for the weather including rain gear
- Tools (labeled with your name) for the service project. (Tools - work gloves, garden rake, loppers, pruning shears, shovels, pick-mattock, hoe, etc.)
- Medications - all Scouts and Scouters are responsible for their own medications. No medications will be collected.
- Health Form - download the form labeled 'All Scouting Events'. Hand in the form at check in - Without a form, you will not be permitted to stay.
- If you need accommodations due to the use of a CPAP machine or have another medical condition that requires individual accommodations please contact Mr. Shawn Youngberg no later than March 20, 2017, at shawnyounberg@comcast.net.
Brotherhood Candidates
A Brotherhood conversion ceremony will be performed on Saturday evening. If you have been an Ordeal member for at least 10 months, you are eligible to become a Brotherhood member. Check with your chapter chief or chapter adviser if you have any questions about your eligibility.
Check In Location/Times at Camp Snyder
Friday night
- At the Hilton Training Center
- Between 5:00-9:00 pm
Saturday morning
- At the Dining Hall
- Between 8:00am-12:00pm
Friday Activities
- Registration
- Fellowship
- Cracker Barrel
- Superheroes Movie
Saturday Activities
- Candidate forum
- Lodge Officer elections
- Ceremonial Evaluations for Pre-Ordeal, Brotherhood, Vigil (must pre-register by March 17 with Mr. Chris Noyes)
- Games/Sports (e.g. Lodge ball, climbing wall, gaga pit, ultimate frisbee)
- Beadwork (Back by popular demand!)
- Training sessions
- Brotherhood Conversion (bring Brotherhood letter)
- OA High Adventure / OA Jamboree / GOAT information
- Show Committee's special presentation
- Service Project
- Trading Post (bring money)
- Patch Auction (bring money)
Sunday Activities
- Wake up/Breakfast
- Scout's Own/Catholic Mass
- Site inspection (mandatory before leaving)
- General Check-out
- LEC meeting following Fellowship activities
I Acknowledge that I will abide by the Lodge Code of Conduct - Available under Attachments on the right side
When & Where
Camp William B. Snyder
Friday 03-24-2017 6:00 AM ET to
Sunday 03-26-2017 10:00 AM ET
Past