Patriot District Camporee/ Camping Palooza
Event Details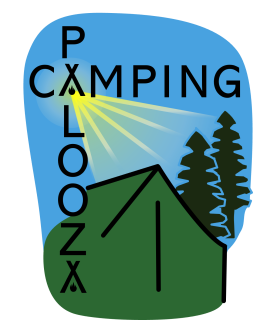 Coming this fall to Camp William B. Snyder is Camping Palooza, a day event celebrating scouting in NCAC by showcasing aspects from all areas of scouting. Camping Palooza will be hosted by the Amangamek-Wipit Lodge in partnership with the Patriot District and will be open to all ages of Scouts and Scouters.
This Jamboree of sorts will include:
-STEM activies
-Crafts in Mchael's Woodshop
-Pop-up Scouting History museum
-Meet and greets with representatives of Service Careers
- Rock climbing
- Shooting sports
- Field games and fall fun
- A parade with a marching band
- A closing show sure to wow and excite
Plus much, much more! Our team can not wait to see you there!
Camping Palooza not only provides exciting activities, but also opportunities to network and meet other scouts. Camping Palooza is open to everyone! From Cub Scouts to Eagles, Sea Scouts, Venture Crews, and even non-scouts who might be interested in joining, all branches and ages of scouting are welcome at this event. With as many exciting activities as we have planned, there is sure to be something for everyone!
We are still thinking up tons of thrilling program activities that are sure to excite everyone from the youngest Lion Scout to the most experienced adults, so if you have an idea for an awesome activity, or if you would like to join the event staff and lend your assistance for the day, let us know at campingpalooza@wipit470.org
Patriot District Camporee
The Patriot District will be teaming up with the OA, if your Scouts BSA, Venture Crew or Sea Scout Ship plans to come for the weekend from friday evening through Sunday morning you must register as Camporee participants.
questions on camporee caontact Bill Dexter, Wtdexterjr@gmail.com
Youth Mental Health First Aid (YMHFA) Training
Facilitated by Fairfax County Community Service Board
Camp William B. Snyder
Saturday, 15 Oct, 9:00AM-4:00PM
As a Leader in a youth based organization first aid training is essential, but why focus on only first aid training for the body? YMHFA prepares you to be able to provide first aid to the whole youth not just physiacl injuries, but also how to attend to the hurts you cant see.
To register, send an email to Mark Greer at mfgreer@verizon.net
FAQ!
Q: Do parents/siblings/non-scouts attending still need to register?
A: Yes! Just because you aren't a Scout doesn't mean you can't get cool stuff! Registering every person that attends Camping Palooza ensures that we have enough cool stuff to give to you!
Q: Are non-scout youths able to attend this event?
A: Yes! Here at Camping Palooza, we say "The more the merrier" Any youth potentially interested in joining Scouting is more than welcome to register.
Q: How will food work?
A: Tasty Lunch and Dinner will be available for purchase from local vendors set up at Camping Palooza, or feel free to pack food and have a picnic on the parade field!
Q: Is Camping Palooza an overnight event?
A: Camping Palooza is a day-only event from 9am-9pm on Oct 15th, 2022. That said, any Troops, Crews, or Ships that are interested in camping out overnight can register with the Patriot Camporee.
When & Where
Patriot District CamporeeCamp William B. Snyder
Friday 10-14-2022 6:00 PM ET to
Sunday 10-16-2022 10:00 AM ET
Past
---
Camping PaloozaCamp William B. Snyder
Saturday 10-15-2022
9:00 AM ET to 9:00 PM ET
Past