2022 Cub Scout Rangemaster Training
Event Details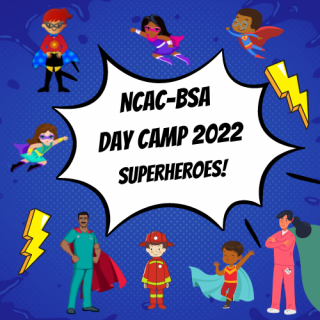 BSA requires that all Cub Scout Day Camp shooting sports ranges (BBs, archery and slingshots) be run by certified adult Rangemasters. Certifications must be renewed every two years.

The NCAC Shooting Sports Committee is offering four Rangemaster trainings this spring at Camp Snyder, two refresher courses for recertification of those whose Rangemaster certs expired in 2021 or 2022, and two for new Rangemasters along with those whose certs expired in 2020 or earlier.
Times for the trainings:
Recertification courses: 9 am to 2 pm.
Full training for new RM courses: 9 am to 5 pm.

The class begins promptly at 9:00 am. Rangemaster course participants should gather at the covered pavilion between the archery range and woodshop.
This course is rain or shine with large portions conducted outdoors, so bring rain gear, hat and sunscreen as necessary. Please also bring a water bottle, bag lunch, and bug spray.
Attached are the portions of the BSA National Shooting Sports Manual (2022) that are relevant to Cub Scout shooting sports. Please review this document prior to the training.
Please register for one training by clicking the appropriate button to the right.
If you need a Sabbath-friendly date for training, please contact Brian Suddeth at brian@suddeth.com for alternate arrangements.
When & Where
Rangemaster RecertificationCamp William B. Snyder
Saturday 04-23-2022 9:00 AM ET to 2:00 PM ET
Past
---
New Rangemaster TrainingCamp William B. Snyder
Saturday 05-14-2022 9:00 AM ET to 5:00 PM ET
Past
---
Rangemaster RecertificationCamp William B. Snyder
Saturday 05-21-2022 9:00 AM ET to 2:00 PM ET
Past
---
New Rangemaster TrainingCamp William B. Snyder
Saturday 06-04-2022 9:00 AM ET to 5:00 PM ET
Past