Seneca Pinewood Derby - Revised Date
Event Details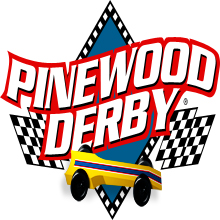 SENECA DISTRICT PINEWOOD DERBY
GENTLEMEN START YOUR ENGINES!!!!!
NEW LOCATION: Due to unplanned complications - we are moving the Pinewood Derby to the Kingsview LDS Church
18900 Kingsview Rd
Germantown, MD
Eligibility:
The first place car for each rank level (Tiger, Wolf, Bear, Webelos, and Arrow of Light) in each pack is eligible to compete in the district race.
In addition, each pack can send one car to participate in the appearance competition.
- Parents, sponsoring adults, leaders, friends, guests, and others are welcome on race day.
- Awards for Top Racer for each scout rank – Tiger, Wolf, Bear, Webelos, Arrow of Light and overall district.
- Awards for appearance (from appearance competition)
- All cars must comply with the current Seneca District Pinewood Derby Rules
- The Scout must be present to race his own car.

Event Information:
DATE: Saturday, April 22
New PLACE: Kingsview LDS Church, 18900 Kingsview Rd, Germantown, MD
TIME:
8:30am-9:30am - Weigh In opens
9:30-9:50am - Registration & Inspection (please arrive on time)
10am-12:30pm - The race
COST: Registration fee is $35.00 per pack (covers the entire pack and guests)
Please add just ONE to the Quantity Needed during registration.
Payment is online only and the registration will cut off on April 6th.
2017 Rules - see the attachments on the right.
Each participating pack is required to provide one adult volunteer to assist with race day activities. That name will be collected during the online registration.
Questions - Please contact District Pinewood Derby Chairperson David Henning.
When & Where
Kingsview LDS Church
Saturday 04-22-2017 9:30 AM ET to 12:30 PM ET
Past