Patriot-George Mason-Old Dominion Spring 2023 Ordeal
Event Details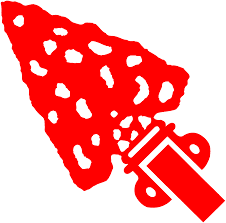 Patriot-George Mason-Old Dominion Spring 2023 Ordeal
April 28-30, 2023
Where: Camp William B Snyder, 6100 Antioch Rd, Haymarket, VA 20169
Questions? Contact: Mr. John Merchant, Patriot.oa.chapter@gmail.com, 703-489-7906
Registration: All registrations must be completed online. Gather the following information before starting your registration:
- OALM# (not required for Ordeal candidates), BSA ID#, and allergies/medical/dietary restrictions.
Registration closes: April 26, 11:59 PM
Start Time: Friday, April 28 at 5:00 PM
End Time: Sunday, April 30 at 9:30 AM
Cancellation Policy: Refunds for events with fees of $25.00 and over may be granted (less 15% handling fee) for the following reasons: sickness (with physician's statement), relocation, or death in the family. If the event fees are under $25.00 per person, there will be no refunds and the fees cannot be credited toward another event. Refund requests must be submitted in writing to the Chapter Adviser and acknowledged.
NOTE: The price for all participants includes food; for candidates it includes Ordeal Sash, Brotherhood Sash (when requirements completed) , handbook, pocket flap, and 2023 dues.
All attendees MUST bring their BSA Medical Forms (parts A and B) including an attached copy of their health insurance card. Also, print, read, sign and bring a copy of the Lodge Code of Conduct.
Current Ordeal members are encouraged to help with the Ordeal as staff; those who are Brotherhood eligible (6 months as an Ordeal member) are encouraged to complete their Brotherhood during the weekend. If planning to complete Brotherhood, please email the registration adviser, Mr. Merchant (Patriot.oa.chapter@gmail.com).
Ordeal Candidates are expected to arrive in their Class A uniforms. You'll change into camp clothes after check-in but will need the full Class A uniform during your Ordeal.
Candidates, please pack your gear in two bags:
Ordeal weekend gear:
Sleeping bag
Sleeping pad
Waterproof ground sheet
Rain jacket
Flashlight
Water bottle
Insect repellent
Masks (as desired)
Wear sturdy boots as you may hike some distance on Friday night
Second gear bag:
Tent
Work clothes (including work gloves. To avoid poison ivy, please consider long-sleeve shirts and long pants)
Change of clothes
Rain gear
Towel/grooming supplies
Sun block
Jacket/Fleece
Please take note of the weather forecast, and bring appropriate clothing. As always, Be Prepared!
Unless required for medical reasons, DO NOT BRING electronics of any kind. If you bring a cell phone, it must be left either locked in a car or with the Adviser Friday night and Saturday.
DO NOT BRING: any snacks or food items.
I Acknowledge that I will abide by the Lodge Code of Conduct - Available under Attachments on the right side
When & Where
PAT-GM-OD Spring 2023 OrdealCamp William B. Snyder
Friday 04-28-2023 5:00 PM ET to
Sunday 04-30-2023 9:30 AM ET
Past