2023 OA Lodge Spring Fellowship
Event Details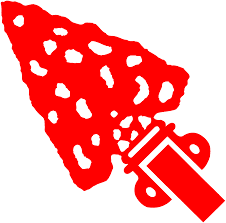 Amangamek-Wipit Lodge Spring Fellowship
'May The Forest Be With You'
At Camp Snyder - Come for Great Food, Fun, and Fellowship!
April 14-16, 2023
The theme for this Spring Fellowship is 'May The Forest Be With You'. Spring Fellowship is an opportunity for Arrowmen from throughout the Lodge to come together for a weekend of fun, outdoor activities, and service to Camp Will B Snyder. This year, we have an exciting program for all Arrowmen which includes tomahawk throwing, archery, climbing wall, branding, and field games. If you want to take advantage of the branding, the lodge will have the totem for branding anything leather (belts, wallets, rounders, etc.), baseball caps, or wooden blocks. Please join us at Camp William B. Snyder April 14th-16th for this great event!
Please be reminded that the youth hold lodge level elections at Spring Fellowship. This is your opportunity to elect your lodge leadership team for the coming year and, if so desired, an opportunity to run for a leadership position.
Is your chapter ceremonies team ready to display their talents? Chapters interested in participating in the Brotherhood ceremony evaluation should contact the Spring Fellowship Committee at springfellowship@wipit470.org.
Spring Fellowship will be held at Camp William B. Snyder and we will be camping, so bring your tent, sleeping bag, and other personal camping gear. Please eat your Friday dinner before you arrive, since we will have only a cracker barrel that evening.
Please note: If you are a Passport Holder, you must register for Fellowship. There is a no-cost Passport Holder registrant type for you to select when registering. We typically get between 50 and 75% of Passport Holders that attend Fellowship, so we need to know that you are coming to ensure we have sufficient food and other supplies.
Registration
This event is open to all members of Amangamek-Wipit Lodge
All registrations must be completed online
Gather this information before starting your registration: OA member #, BSA ID #, OA chapter (your district), and Ordeal date (if you have been an Ordeal member for at least 6 months and are planning to become a Brotherhood member at this event)
Cost
Passport Holders
No additional charge, but please complete the online registration process so we will know you are coming and select the no-charge Passport holder registration option.
Members (Non-Passport Holders)
$40 until March 9th
$50 after March 9th
New Arrowmen
$20 - new Arrowmen (if you completed your Ordeal after August 1, 2022) are eligible for this reduced fee!
What to Bring
Tent Sleeping bag
Scout uniform
OA sash
Work clothes and gloves
Flashlight
Rain gear
Water bottle with your name on it
Other personal camping gear appropriate for the weather
Branding items (see above for potential items)
Medications - All Scouts and Scouters are responsible for their own medications. No medications will be collected by event staff.
Health Form - Download and complete the form for "All Scouting Events." If you do not provide a completed medical form at check-in, you will not be permitted to stay at this event.
All meals will be in the Dining Hall, so there is no need for a mess kit
If you need accommodations due to a medical condition that requires individual accommodations, please contact Winnie Niemi oa.wscadviser@gmail.com
Brotherhood Candidates
A Brotherhood ceremony will be performed on Saturday. If you have been an Ordeal member for at least 6 months, you are eligible to become a Brotherhood member. Check with your chapter chief or chapter adviser if you have any questions about your eligibility.
If you have any questions, feel free to email springfellowship@wipit470.org
If paying with a credit card, 3% credit card fees will be charged to the credit card user.
I Acknowledge that I will abide by the Lodge Code of Conduct - Available under Attachments on the right side
When & Where
Camp William B. Snyder
Friday 04-14-2023 5:00 PM ET to
Sunday 04-16-2023 10:00 AM ET
Past