2023 NCAC High Adventure Committee: Lenhok'sin-Backpacking Trail Trek
Event Details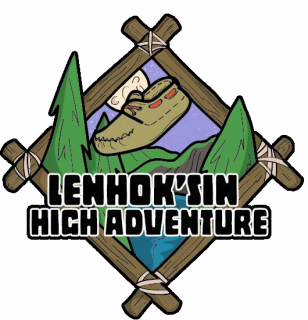 2022 NCAC High Adventure Committee
Lenhok'sin - Backpacking Trail Trek
July 2 - 8, 2023
The NCAC High Adventure Committee is sponsoring a Provisional Crew to hike the trails through the Goshen Lenhok'sin program. Dates are July 2-8, 2023 (Week 2).
Spend the week backpacking through the 4,000+ acres of Goshen Scout Reservation and the 35,000 acres of surrounding state game lands. With five days and four nights on the trail, the crew will have the opportunity to visit up to four staffed outposts or hike to any of the Blue Ridge Mountain peaks.
All medical checks will be conducted at Base Camp. We will outfit you with food and see to it that you are ready to hit the trail on Monday.
This crew is for individual Venturers and Scouts who are 13 years old by September 1, 2023.

Contact Mark Wray at redshoestwo@juno.com or 703-395-6061 for more information.
When & Where
Trail Trek Provisional CrewGoshen Scout Reservation
Sunday 07-02-2023 2:00 PM ET to
Saturday 07-08-2023 7:00 AM ET