Lodge Summer Sabbath-Friendly Ordeal
Event Details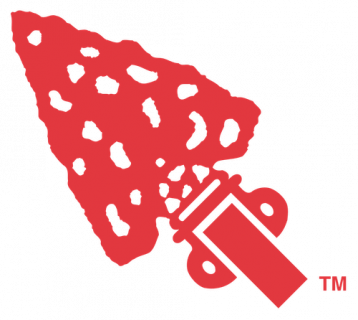 Registration for the Summer Sabbath-Friendly August 2022 Ordeal and Brotherhood Conversion
STOP!!!
Before You Register, Please Read the Lodge Code of Conduct
Please register for the event
Date: Wednesday - Friday
August 17-19, 2022
Where:
Camp William B. Snyder
6100 Antioch Rd, Haymarket, VA 20169
Note all food for this Ordeal/Brotherhood will be Kosher.
COVID-19:
We will comply with Prince William County and BSA COVID-19 regulations and masking requirements at the time of the event. You will be informed before arriving what current expectations will be enforced. If you are not in compliance, you will not be permitted to attend the event - No refunds.
Questions? Contact:
Ordeal Adviser: Mark Verschell - tkpkuc@icloud.com, 240-723-6656
Registration: Mary Lou Gundersen, oagundersen@comcast.net, 301-869-5625
Chapter Staff Adviser: Kelly Wratkowski, Kelly.Wratkowski@scouting.org
Registration:
- There will be a maximum of 35 attendees.
- All registrations must be completed online (Log in as a Guest)
- Gather this information before starting your registration
- OA # (contact your Chapter Advisor if you don't know this)
- BSA #
- OA Chapter
- Name, Address, Email (one that is read), Phone (home, cell, etc.)
- Allergies/medical/dietary restrictions
- Volunteer Opportunities
- Brotherhood conversion (if taking - list your ordeal date)
Youth Transportation:
Due to COVID restrictions, carpooling will be based on current regulations and guidelines. If you are riding with someone other than your parent/guardian, provide the driver's name (if not known now/or changes - provide written permissions at check-in.) If you do not have written permission, no youth will be permitted to leave with the driver.
Registration:
Registration closes - on August 14 @ 11:59pm
Check-In Time:
Candiate and Member Check-In Time - Wednesday 6-8:00 pm
Elangomat Check-In Time -Wednesday at 5:30 pm
Remain in your car when you drop off your Scout—someone will come to you.
You should be in uniform when checking in.
Pick-up Time:
Key: You must remain on the property until the Adult Health & Safety Officer checks you out.
Pick-up time starts at 10 am Friday.
Pick-up time MUST be by 11 am.
Remain in your car when you pick up your Scout - they will come to you.
Notice to all candidates:
All ordeal candidates elected during the previous two years (August 17, 2020, to June 1, 2022) should have received a written notice confirming their candidacy and an invitation to attend the upcoming ordeal from their chapter.
Accommodations for female youth candidates are available at this ordeal.
If you cannot participate in your chapter's ordeal, you must contact your chapter adviser or associate adviser to make arrangements before registering to attend another listed ordeal within NCAC. Find Your Ordeal
You have two years from the date of your election to complete your ordeal.
Candidates: No cell phones or electronic devices allowed.
Notice to all Order of the Arrow members:
All active Order of the Arrow members are encouraged to register. An active Order of the Arrow member is:
- Currently registered with BSA
- Lodge dues are paid through the current year
If your dues are not current, you will need to pay them.
Pay your annual dues ($16) online. (Candidate's dues are included in the Ordeal costs.)
Notice to all members who are eligible for Brotherhood conversion:
If you have been a member for six months (before August 17, 2022), you are eligible to convert to Brotherhood.
Brotherhood class and ceremony will be held on Thursday.
Additional Documents:
See sidebar for the documents
Bring the following documents to the ordeal:
- Signed copy of the Lodge Code of Conduct
- BSA Health & Medical Record Form required for all lodge/chapter events - Forms will returned unless stricter COVID-19 guidelines are re-established.
All Order of the Arrow members/candidates who attend the Ordeal MUST complete the current medical form. (It is the first one on this page; it is used for activities of less than 72 hours. This does not require a doctor's signature)
- Pre-Event Medical Screening Checklist form, completed, signed and must be stapled to the back of the medical form.
For Youth under 21: All medications need to be in the original containers with the Scouts' name, dosage requirements (containers will be returned), and with the correct amount of Medication for the weekend. This includes over the counter drugs with a signed note from Parent/Guardian with dosage and instructions on the time to be taken. Place all containers in a zip-locked bag labeled with the Scouts' name. All medications shall be turned in during check-in. If you use an inhaler or EpiPen, please bring a second one (Scout will carry one and the health center will hold the second.)
- BRING THE COMPLETED HEALTH & MEDICAL RECORD FORM WITH A PHOTOCOPY OF BOTH SIDES OF YOUR INSURANCE CARD TO THE ORDEAL, IF THE FAMILY DOES NOT HAVE MEDICAL INSURANCE STATE "NONE".
IMPORTANT NOTICE
If you arrive without your required health records or you are not in compliance with the County and BSA COVID-19 regulations and masking (at the time of the event); you will not be allowed to participate in the ordeal and will not receive a refund.
If you have problems registering, contact Mary Lou Gundersen at 301-869-5625 or oagundersen@comcast.net

Day of Event call Mark Verschell at 240-723-6656
When & Where
Lodge Summer OrdealCamp William B. Snyder
Wednesday 08-17-2022 6:00 PM ET to
Friday 08-19-2022 10:00 AM ET
Past