2021 OA Lodge Fall Fellowship
Event Details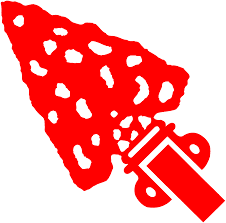 Amangamek-Wipit Lodge Fall Fellowship
Camping Continues
At Camp Snyder - Come for Great Food, Fun, and Fellowship!
September 24-26, 2021
Fall Fellowship is an opportunity for Arrowmen from throughout the lodge to come together over a weekend to have fun, learn more about the OA, engage in outdoor activities, and give service. Please come out to Fall Fellowship September 24-26 at Camp Snyder!
The theme for fall fellowship this year is camping continues (literally), it will be the first major lodge event since the start of the coronavirus pandemic and we're ready for all the chapters and areas of our lodge to have a safe weekend full of fun and fellowship after all the time we've spent apart.
Please note: If you are a Passport Holder, you must register for Fellowship. There is no cost for Passport Holder registrant type for you to select when registering.
Registration
This event is open to all members of Amangamek-Wipit Lodge All registrations must be completed online Gather this information before starting your registration: OA member #, BSA ID #, OA chapter, and Ordeal date (if you have been an Ordeal member for at least 6 months and are planning to become a Brotherhood member at this event)
Cost
Early registration cost: $40 (by August 23)
Passport registration cost: $0
Regular registration cost: $45
New Arrowmen cost: $20
What to Bring
Tent
Sleeping bag
Scout uniform
OA sash
Work clothes and gloves
Flashlight
Rain gear
Water bottle with your name on it
Health Form - Download and complete the form for "All Scouting Events." If you do not provide a completed medical form at check-in, you will not be permitted to stay at this event. All meals will be in the Dining Hall, so there is no need for a mess kit.
If you need accommodations due to the use of a CPAP machine or have another medical condition that requires individual accommodations please contact Mr. Charley Brown at charley.c.brown@gmail.com.
Brotherhood Candidates
A Brotherhood ceremony will be performed on Saturday evening. If you have been an Ordeal member for at least 6 months, you are eligible to become a Brotherhood member. Check with your chapter chief or chapter adviser if you have any questions about your eligibility.
Check-In Times at Camp Snyder
5:00 pm Friday September 24th
Departure time from Camp Snyder
11:00 am Sunday September 26th
I Acknowledge that I will abide by the Lodge Code of Conduct - Available under Attachments on the right side
When & Where
2021 OA Fall FellowshipCamp William B. Snyder
Friday 09-24-2021 5:00 PM ET to
Sunday 09-26-2021 11:00 AM ET
Past