Den Chief Training Conference
Event Details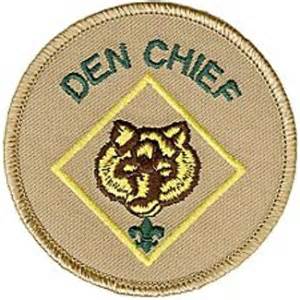 Den Chief Training Conference
When: Saturday, October 2, 9:00 AM – 1:00 PM
Where: 625 Elden Street Herndon Suite 300 (S2/Fulton Bank building)
Be a Den Chief! A Den Chief is a youth leader who assists a Cub Scout or Webelos Scout den. If you are already a Den Chief, would like to be one, or serve as an adult Cub Scout Leader and want to learn more about Den Chiefs, don't miss this training event! During the course, you will learn all about your Den Chief job. You will learn how to make friends with Cub Scouts and Webelos Scouts. You will have fun, learn leadership skills, play games, and take part in activities that help you know better what you are to do in the weekly meetings of your den. Whether or not you were a Cub Scout, you will be helped by this activity-packed day.
This training is open to any scout in Scouts BSA or Venturing/Sea Scouts who wants to serve as a Den Chief. We do recommend scouts be active in a scouting unit beyond the Cub Scout level for at least one year before serving as Den Chiefs.
What to Bring With You: Pen and notepad, and Den Chief Handbook if you already own it.
What You Will Get: We will provide you 100+ pages of helpful Den Chief material, the Den Chief Handbook (if you do not have it), Trained patch, training card, Den Chief reminder card, and lunch.
What to Wear: Wear your complete field (Class A) uniform. Set the example!
Registration: $30 registration fee, register on-line.

Questions: Please contact Roger Claff, (703) 401-0762, claff@api.org
When & Where
Powhatan Den Chief TrainingS2/Fulton Bank
Saturday 10-02-2021 9:00 AM ET to 1:00 PM ET
Past