Introduction to Outdoor Leader Skills (IOLS) & Basic Adult Leader Outdoor Orientation (BALOO)
Event Details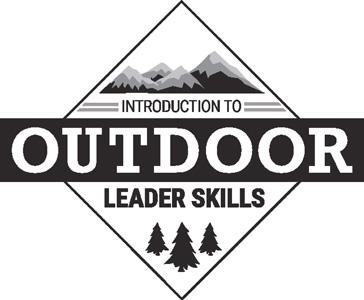 Introduction to Outdoor Leader Skills (IOLS) & Basic Adult Leader Outdoor Orientation (BALOO)
Note that there will be no separate classroom session; only the overnight session at Camp Snyder.

BALOO and IOLS training for both Cub and Scouts BSA leaders in June. Note there are some prerequisites for the IOLS and BALOO courses; please see those listed at the bottom of this page.

WHO: Cub Scouters, WEBELOS Leaders, Arrow of Light Leaders, Scoutmasters, Assistant Scoutmasters, Crew Advisors, Associate Crew Advisors who need to complete their program-specific training requirements, as well as those other adult volunteers who want to help with the outdoor program activities and basic advancement skills.

WHAT: Instruction designed to hone outdoor skills will use the Den and Patrol methods. It will focus on safety & risk, unit structure, event planning, camping, Scout craft skills, Outdoor Ethics, and outdoor cooking. Partially fulfills the training requirements for Cub Scouters, WEBELOS Leaders, Arrow of Light Leaders, Scoutmaster, Assistant Scoutmaster, Venture Crew Advisor, and Assistant Venture Crew Advisor positions..

WHEN: Weekend Session starts at 11:00 am, Saturday, June 19, and runs through 3:00 pm, Sunday, June 20 at Camp Snyder

COURSE FEE: The fee for the course registration is $30.00

Click the REGISTER button above
BALOO & IOLS Prerequisites:
FIRST:
Hazardous Weather will be required of all new leaders. More information about this new requirement can be found here online.
The Hazardous Weather training is not a video, it is a programmed learning product that requires viewer interactive responses to complete it. The application runs about 30-minutes.
Leaders may complete this and other pre-training requirement as follows:
Log in to my.Scouting.org

Navigate to scoutbook.scouting.org, then "Login."

From Scoutbook landing page, click, "my.Scouting Dashboard (Training)"

From my.Scouting | My Training page, click, "Expanded Learning".

From the pop-up menu that appears, click, the "Program Safety" link to take the required prerequisite Hazardous Weather Training, Drive Safely, Safety Afloat, Safe Swim Defense and Climb On Safely trainings.

Click on the Baloo link to take the Introduction to Cub Scout Outdoor Program V2, Pack Camping Program, Planning Your Event, Planning Your Cub Scout Outdoor Event V2 classes.

To print your completion certificates once all trainings are done, from the my.Scouting | My Training page, click Completions on the left side.

For each course you need a completion certificate, select the button to the left of the title, show here as Hazardous Weather Traini

Then press the download Certificate button.

Save and print each certificate.
****
SECOND:
Below is one recommended training section and one required training section that participants complete before they attend the course.
The first the below Safety Modules should be completed:
Hazardous Weather
Safety Afloat
Safe Swim Defense
Drive Safe
The second would be to complete the Nationally-required on-line modules needed to be certified as BALOO trained. This BALOO Prerequisite Training consists of four modules, as follows:
Introduction to Cub Scout Outdoor Program v2: This course is designed to give new leaders the tools and resources needed to successfully take their pack camping, and give experienced leaders the opportunity to refresh their knowledge of the Cub Scout outdoor program offerings.
Pack Camping Program: Cub Scout camping is an excellent way to expose Cub Scouts and their families to the positive values of Scouting found in the Scout Oath and Scout Law, such as duty to God and helping others.
Planning for your Event: Program planning is essential to ensure that your Cub Scout campout is a fun introduction to camping for your Cub Scouts and families.
Planning Your Cub Scout Outdoor Event v2: Planning is important in Cub Scouting. It is key to the success of pack meetings, den meetings, tours, hikes, and pack overnighters.
****
THIRD:
All Scouters who seek to receive IOLS certification should complete four modules identified below before they take Scouts out:
Hazardous Weather
Safety Afloat
Safe Swim Defense
Drive Safe
# # #
When & Where
Camp William B. Snyder
Saturday 06-19-2021 11:00 AM ET to
Sunday 06-20-2021 3:00 PM ET